Ugobe files for bankruptcy: no more Pleo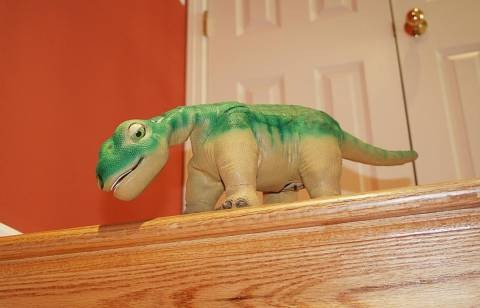 Robot dinosaur maker Ugobe have confirmed that they are filing for Chapter 7 bankruptcy, as rumored earlier this month.  The company, responsible for the Pleo dinosaur toy, dismissed all employees on Friday, but still owes $353,500 in unpaid royalties to the Pleo and Furby creator.
According to Ugobe, 100,000 Pleo dinosaurs were sold in 2008, with takings of $20m.  That hasn't been enough to hold off liabilities of $3.6m, however, with the Pleo and Furby creator Caleb Chung (who was also CEO of Ugobe) still waiting for more than a quarter of a million dollars in royalty fees.
The company's bankruptcy trustee will now be responsible for deciding how best to sell off Ugobe's assets, which include $1.5m-worth of tools and machinery used to manufacture the Pleo.  It's likely that they'll be looking to sell off the failed business to a rival toy firm.
[Thanks Robert!]