HTC Touch Diamond2 video unboxing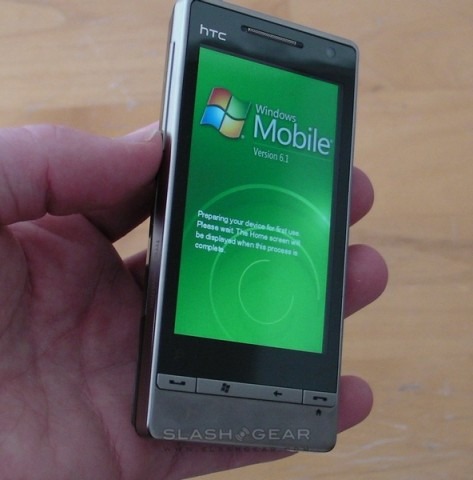 When HTC launched the Touch Diamond2 at Mobile World Congress back in February, they made no bones about the fact that it incorporated the best of the original Touch Diamond and what lessons they'd learned from the Touch HD.  A bigger, 3.2-inch WVGA display than the previous Diamond, plus the latest iteration of TouchFLO 3D, and the HTC Touch Diamond2 will perhaps be the poster-child for Windows Mobile 6.1 smartphones until 6.5 launches.  Our Touch Diamond2 arrived today, and before we get to grips with this slick new smartphone we shot an unboxing video.
HTC Touch Diamond2 unboxing video after the cut
As well as the larger display, the Touch Diamond2 also gets a 5-megapixel autofocus camera, new touch-strip zoom control, reworked buttons (to fit in with Windows Mobile 6.5) and a flat rear panel rather than its predecessor's faceted back.  In terms of software, HTC have given TouchFLO 3D greater depth, with more interaction between contacts, calendar and messaging; it's not quite Palm webOS' Synergy, but it promises to be a big step up from native Windows Mobile.
We'll have the full review of the HTC Touch Diamond2 very soon, but until then enjoy the unboxing video below and the gallery of hands-on photos.  We've thrown in the first-gen HTC Touch Diamond, together with the HTC Touch HD, to put the new Diamond2 into perspective.
Update: There's also a leather slip-case hiding in the box, which we didn't spot in the video; you can see a photo of it in the gallery below.  Also, HTC tell us that the packaging is not final, but shouldn't differ too much from what you see here.
[vms cf82ab059bfccbd02be6]