Netbook sales miss targets; ASUS taking CULV webcam risk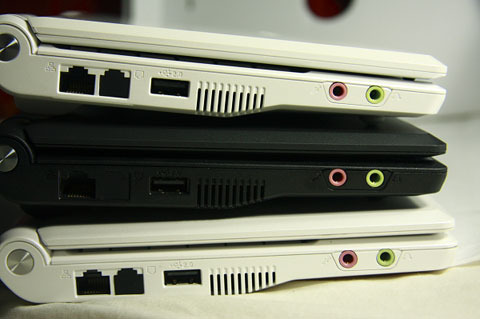 Netbooks may have been seen as the recession-proof answer to dwindling consumer electronics budgets, but failed sales goals suggest otherwise.  Acer, ASUS and MSI are all said to have missed their sales targets for the first three months of 2009, according to channel vendors, pushing two of the three companies to invest more heavily in CULV ultraportables.
While Acer is believed to have shipped two million of its Aspire One netbooks in Q1 2009, actual channel sales are said to be lower.  Similarly the Eee PC range saw 900,000 sales, 90-percent of ASUS' target figure, while MSI are believed to have sold just 200,000 Wind netbooks.  Poor emerging market penetration and "maturing key sales regions" have been tipped for the shortfalls.
As for the CULV netbook/notebook models, the situation there is far from concrete.  ASUS are being criticized by CMOS image sensor manufacturers for aiming too high with a 1.3-megapixel webcam for their new ultra-slim notebooks; the sensor is said to be too large for the standard CULV form-factor, and will require greater manufacturing costs to accommodate.  ASUS are hoping the extra resolution will give them the edge over HP and Acer, who have both settled for smaller VGA-resolution webcams for their rival CULV ranges.