SlashGear Morning Wrap-Up: September 27, 2012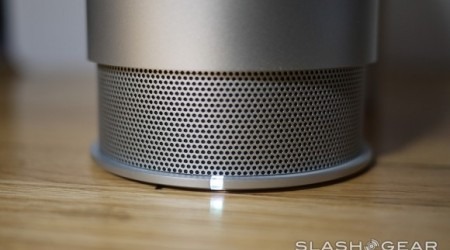 This morning it's time to jump on in to games and the innards of devices, and don't forget the fabulous newness of HiddenRadio, a device we've just added a review of up in the last 24 hours and that's not quite for sale yet – soon! You'll be interested to hear why Apple ditched Google Maps – it has to do with navigation – surprise! It's time to break on through to the undead side with Black Ops II Zombie mode now in a brand new first ever gameplay-included preview video.
Kingston has revealed a set of new high capacity SDXC memory cards for your camera and whatnot, and they're inexpensive. There's now a cargo ship stuck to the International Space Station because of a glitch – woopsie. The LG Optimus Vu II has been revealed for battle as the Galaxy Note II hits the USA.
The world's thinnest external hard drive has been revealed by ADATA. Element 113 ununtrium has been synthesized by scientists in Japan. The Jaguar F-TYPE has been revealed for $96,000 USD. Libratone Zipp is a lovely new AirPlay speaker made for the mobile universe.
It's time for Mass Effect Trilogy action for Xbox 360, PlayStation 3, and the PC. The next generation of Mifi hotspots has been revealed in the Liberate with AT&T 4G LTE, complete with a 2.8-inch multitouch display. Google's Eric Schmidt has made it clear that they feel that they innovate while Apple works as a patent troll. Rovio of Angry Birds fame has released Bad Piggies for iOS, Android, PC, and Mac all at once. iPhone 5 Street View is just two weeks away.