Libratone Zipp takes AirPlay mobile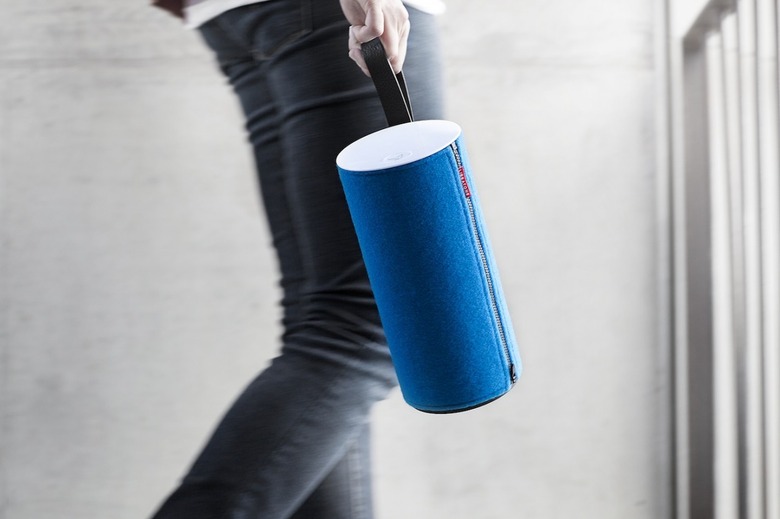 Wool-clad speaker company Libratone has outed its latest model, the Zipp, a wireless AirPlay-enabled model with battery life good for four hours of standalone streaming. Borrowing the fabric covered style of its felty predecessors, the Zipp supports direct AirPlay connections using Libratone's own PlayDirect WiFi technology, allowing the $399 speaker to hook straight up to your iPhone or iPad rather than requiring a wireless network in-between.
Alternatively, there's a wired audio input option, with the Zipp's battery good for eight hours of play. It will also work with your PC or Mac, and there's a Libratone app for iOS devices which allows equalizer settings to be tweaked.
As for the sound itself, Libratone's FullRoom "360-degree sound" system is implemented again, with a digital amp powering dual ribbon tweeters and a system which basically fires out audio from all directions; there's no front or back as such. It works reasonably well in our experience with Libratone's Beat.
Like the Beat, though, none of this comes cheap. The Zipp is offered at $399 with a single wool sleeve, and will be sold in red and grey at Apple Stores from October. At the same time, Libratone will also be offering $449 bundles of a single Zipp and three extra covers, with either the black/blue/red or black/pink/yellow sleeves packaged together.