HiddenRadio wireless speaker Review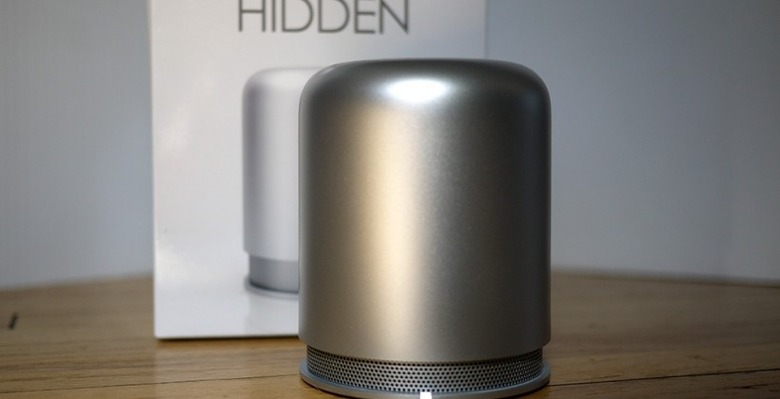 There's a brand new wireless Bluetooth speaker and FM radio on the block, and it's name is HiddenRadio – and we've got one right here to take a look at, as it were. This device works in several different ways, the first and most important of these being via Bluetooth 2.1. You'll be connecting to your smartphone, tablet, or whatever other device you've got that has the ability to work with Bluetooth and cranking out the tunes will be as easy as twisting the device's top.
This device was funded by a Kickstarter project initially, and it's certainly made the rounds since then – it's up and running! The simplicity of this device is truly its most endearing feature – you've got an extremely light device weighed down only by its inner components to the tune of 430g – just under a pound. The top is plastic, the speakers under the 360 degree grille create an all-directions sound atmosphere. You can fit this device in your backpack or purse with no trouble at 3.4 x 3.4 x 3.8-inches, and it comes in three colors – metallic silver, graphite black, and pure white.
You can use this device's Bluetooth connection as we do in the demo hands-on video above, or you can use the built-in FM radio (along with included plug-in antenna if you wish). You can also connect in a more traditional hard manner with the included 3.5mm speaker cord to whatever device you've got that'll blast out sound. The final sound quality is essentially the same be it through the audio jack or via Bluetooth, and it's certainly not perfect – but it can get loud enough to fill a generous sized apartment room without a problem. While its not for audiophiles, HiddenRadio is going to sound more than high quality enough for the general public.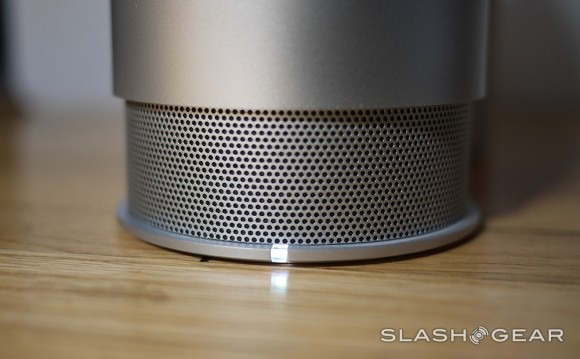 The audio you're blasting here is brought forth with a proprietary 360 degree sound diffuser and is summoned from your device with Bluetooth 2.1 and EDR (Enhanced Data Rate) for your hardcore wireless audio lovers. Turn the device on by twisting the cap, then continue to twist and watch the top rise and the audio amp up. The turning of the cap doesn't just reveal more speaker grille, it also actually does act as a volume knob in a very real way.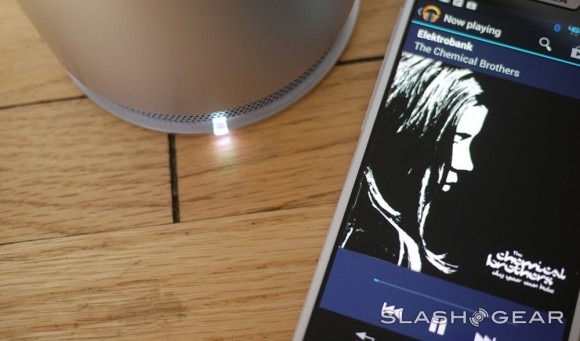 There's also a built-in rechargeable battery (lithium-ion) that'll last you the whole party long – the creators of this device say it'll last 15 hours, we've found that that's actually extremely accurate, having used the device straight through a work day no problem. Charging occurs via the microUSB port at the bottom of the device – there's no data abilities through there, mind you, just power.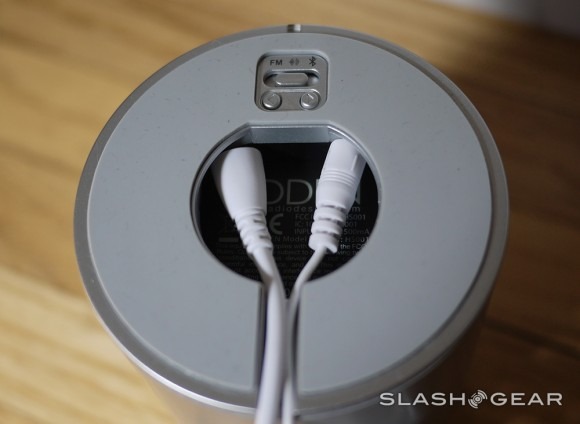 This device is available for pre-order now at a price that's lower than the final market price (which comes into play on September 30th.) You can grab all three units on pre-order now, the silver and the black editions coming in at $149.95 or $189.95 after September 30th. The Pure White edition will cost you $179.95 now on pre-order or $219.95 after September 30th. Check it out!