Bad Piggies released for iOS, Android, PC and Mac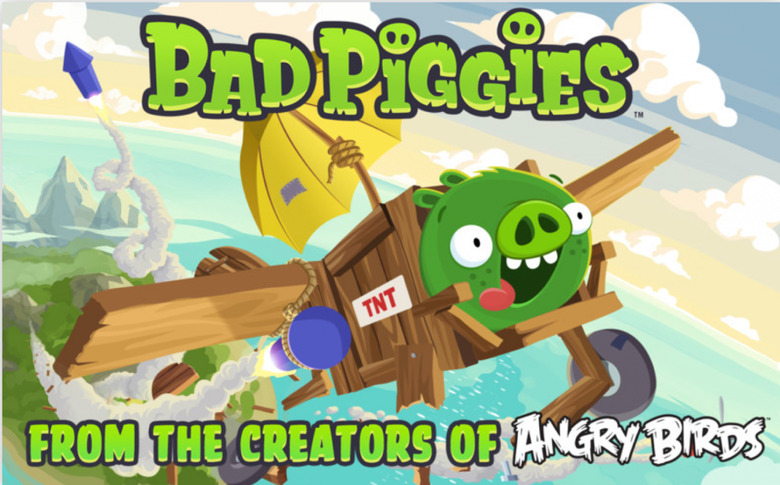 Bad Piggies, the much-anticipated follow up to Angry Birds from developer Rovio, has been released, available across multiple smartphone and desktop platforms. Themed around helping the Bad Piggies build a flying machine and pilot it to steel the Angry Birds' eggs, the game offers over 60 levels in its initial release, and with the prospect of a further 30 levels if they do well.
Score three stars and the extra levels are unlocked, plus there are four sandbox levels beyond that, and finally an "ultra-special, ultra-secret, ultra-difficult sandbox level to unlock by collecting all the skulls" that Rovio makes somewhat less "ultra-secret" by mentioning it on its download page. Flying machines can be constructed from up to 33 different objects, and then must be navigated around an increasingly complex gamespace.
Rovio says there will be more levels – released at no extra cost – in the near future, and that the Bad Piggies characters are set to show up in several titles. Angry Birds has already been a lucrative franchise for the firm, and it's obviously hoping to recreate that.
You can download Bad Piggies for iOS, Android, Mac, and PC. It's priced at $0.99 for iPhone and iPad, and $4.99 for the HD version for OS X; the PC version is $4.95. On Android, it's free and ad-supported.