LG Optimus Vu II arrives to battle Note II
The fight of the phablets continues, with LG rolling out the new Optimus Vu II to take on Samsung's second-gen Galaxy Note II. The 5-inch Vu II keeps the unusual 4:3 aspect ratio of the original Vu – which we reviewed in Verizon LG Intuition form - but slims the bezels to make a phone that's 7mm shorter and 5mm wider; there's also VoLTE for voice calls over 4G in addition to high-speed data, and a new, second-gen "Rubberdium Pen 2.0" stylus.
That new pen has a slimmer nib for more accurate handwriting, and is paired with LG's Q Memo app for digital notetaking that can sync with an LG notebook and also be printed. Inside, there's a 1.5GHz dualcore Qualcomm processor and 2GB of RAM running Android – version unspecified – along with a 2,150 mAh removable battery and memory card slot.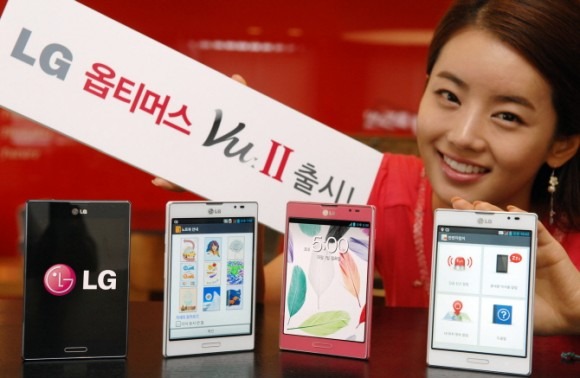 LG will offer a couple of more unusual accessories with the Vu II, including a wireless charging pad, and a "One Key" remote that, at the touch of a button, will make the smartphone beep just in case you've lost it down the back of the couch. The waterproof One Key also includes a multicolor LED, which flashes to show calls, messages, charging status, and other alerts.
In Korea, meanwhile, there'll be integrated DMB digital TV reception, with the ability to view TV and other apps on-screen at the same time using the same system as in the Optimus G. There'll also be Q Translator to translate  dozens of languages using the camera.
No word on when the Optimus Vu II might go on sale, nor for how much, at this stage.