AT&T MiFi Liberate shares 10hrs of LTE with touchscreen simplicity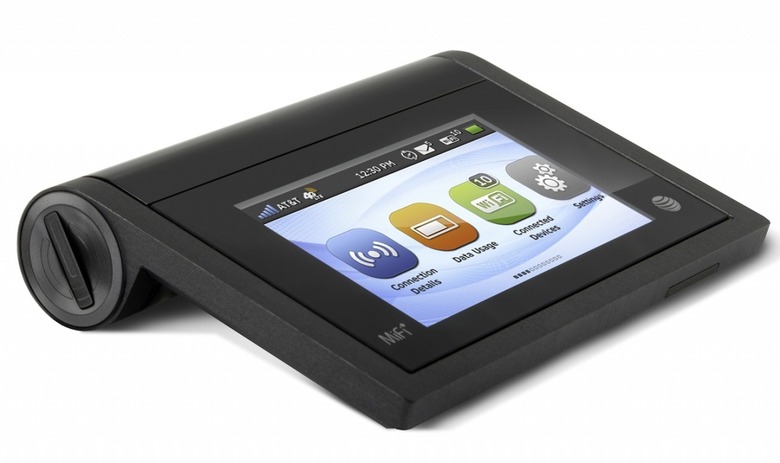 AT&T has revealed its latest mobile hotspot, the MiFi Liberate, the first to include a color touchscreen. Running on AT&T's LTE network, the Novatel Wireless-made gadget has a 2.8-inch multitouch display and can share its 4G data connection with up to ten WiFi-connected devices, while the battery is said to last for up to 11 hours of active use.
There's also global support, with connectivity – albeit not necessarily at LTE speed – in more than 200 countries. The touchscreen can be used to monitor what devices are connected and manage security settings, as well as to arrange sharing of data from the microSD card slot using DLNA.
Novatel Wireless calls it the MiFi 2, and is unsurprisingly pretty proud of the new hotspot. The screen can be used to track account details, such as how much data a user has left in their plan, as well as to see a breakdown of roaming data usage. There's also intelligent power management, which Novatel says automatically adjusts device performance so as to squeeze out the longest runtimes.
AT&T isn't saying how much the MiFi Liberate will cost when it launches, nor indeed when we can actually expect it to go on sale exactly. However, it will be the exclusive carrier to offer the hotspot, presumably in the US market at least.