Street View for iPhone 5 and iOS 6 users is two weeks away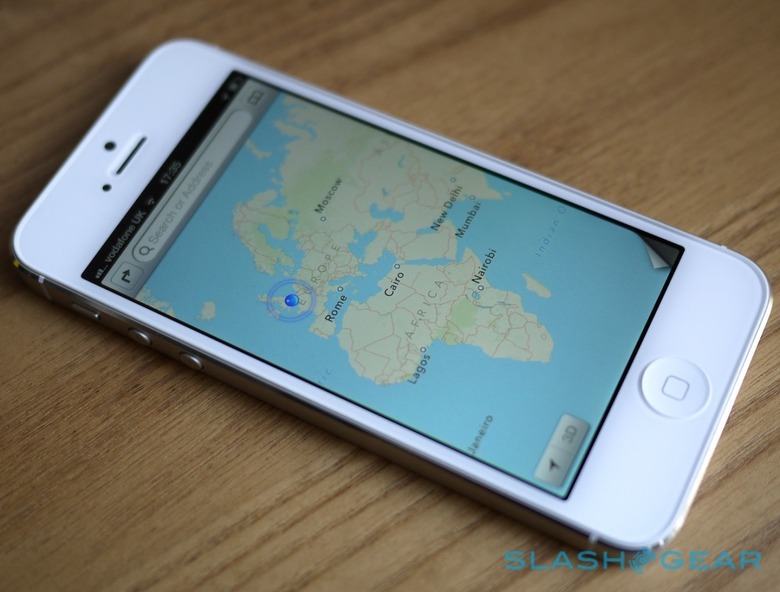 Google Maps for iOS may not be due to hit the iPhone 5 and other iOS 6 devices until the end of the year, but Apple fans will reportedly be able to use Street View on their devices far sooner. While Google's work on an iOS 6-compatible native version of the mapping app isn't expected to be ready for release until later in 2012, a browser based Street View for Apple's gadgets is roughly two weeks away, the NYT reports.
That will fill one obvious omission in functionality from Apple's own native Maps app, which replaced Google Maps in iOS 6. Although Apple's software introduces native turn-by-turn directions, missing until now unless iOS users bought third-party navigation apps, it does not include the street-level photography that Google has painstakingly collected over the past years.
The browser-based version of Google Maps for iOS also lacks Street View support currently, but that's all set to change. Those visiting the site – which can be saved as a shortcut to the iPhone and iPad homescreen – will be able to flip into Street View mode and get a pedestrian-eye preview of where they're going.
Replicating Street View itself would be an arduous challenge for Apple. Although it has been able to source maps, points-of-interest, and other data from third-party providers – amounting to "many petabytes" of information, Apple claims – there's no alternative source for what makes Street View special. One possibility is enabling iOS device owners themselves to provide street-level data, perhaps using the same panoramic photo technology as Apple introduced with the iPhone 5's camera, though it would be a time-consuming and labor-intensive task.
According to Apple, the decision to eject Google Maps from iOS – and do so earlier than its contract for the software actually required – was down to Google's ongoing refusal to share turn-by-turn. Instead, the functionality was kept for Android devices.