SlashGear Evening Wrap-Up: September 28, 2012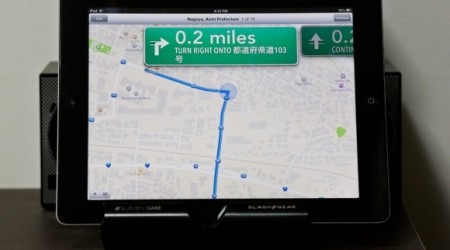 It's Friday once again folks, with most of you already enjoying the weekend. Today, the iPhone 5 launched in 22 additional regions around the world, setting Apple's plan to have it in over 100 countries by the end of the year on track. Apple CEO Tim Cook apologized for the sad state of Apple Maps today (recommending some other Maps apps in the process), and we took a closer look at his words in a new column. Even more surprising is the fact that the iOS App Store now features a download page specifically for other Maps applications.
All of you Apple dissenters will definitely want to watch the iPhone 5 get destroyed by some powerful lasers, and Sharp reassured today that it's making plenty of iPhone 5 screens, which are rumored to be the bottleneck on production. Today we got a closer look at the vibrator inside the iPhone 5, and learned that it costs less than $1 to charge your iPhone for an entire year. Microsoft has assured that it has tested Windows 8 thoroughly ahead of next month's launch, and it seems that Kodak will soon be dropping out of the inkjet printer business.
Google now lets YouTube creators re-download their movies in their original format, and the FCC has approved an auction to reclaim broadcast TV spectrum. HP has launched Open webOS 1.0, and Amazon gave us a little video detailing the technology behind the Kindle Paperwhite. Good news for all of you Call of Duty fans: Modern Warfare 3 is free-to-play on Steam this weekend, and there are rumors floating around that HP will soon be jumping back into the mobile market.
Microsoft was spotted lamenting the lack of highly skilled technology workers today, and Notch is refusing to certify Minecraft for Windows 8, despite Microsoft's requests. For the first time ever, Instagram has beat Twitter when it comes to daily mobile users, Sony has invested $640 million into slowly dying camera company Olympus, and a new BlackBerry 10 video gives us our first look at RIM's new QWERTY device. Finally tonight, Chris Davies takes an up-close look at RIM's Q2 results, which were posted yesterday, while Chris Burns has a new review of the movie LOOPER, starring Bruce Willis and Jason Gordon-Levitt. That does it for tonight's Evening Wrap-Up, enjoy your weekend everyone!