Google Now Allows Original Quality YouTube Video Downloads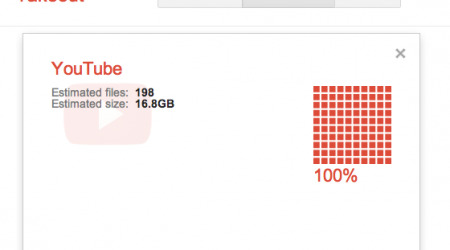 If you've got a collection of videos up on YouTube right this minute that you'd just love to have in a folder in your secure harddrive back home in their original format, Google has just answered your prayers today. In another lovely update to their Takeout menu, the Data Liberation Front has added the ability for users to download the videos they've uploaded to YouTube back down in their original format: "your videos in. your videos out".
This update does not allow you to download just any ol' video you find on YouTube – that's not the situation in the least. Instead it's an expansion of your ability to keep your own videos that you yourself uploaded. You can now download the videos that you uploaded to your own account – before you were only able to download individual transcoded videos, now you'll get the most basic original format, just what you uploaded.
Download your own YouTube videos galore through this Takeout portal.
This is all part of a larger initiative that's got Google working to allow you to download, keep, and/or delete the files and information that you've added to their systems and servers. The Data Liberation Blog has shown off a whole lot of different ways for you to download your Google-stored data in a variety of ways, not lead of all with the Takeout system. Google Takeout is a place where you can download data from Google+, Buzz, Contacts, Google Drive, Knol, Picasa, Google Voice, YouTube and more!
What do you think about Google's Data Liberation Front initiative? Is it enough to convince you that you're not part of a Big Brother type situation where Google swallows your soul with every click? You can download your information, but the internet may never let go – even if it's not Google – always remember that!