Apple now makes it super easy to use alternative maps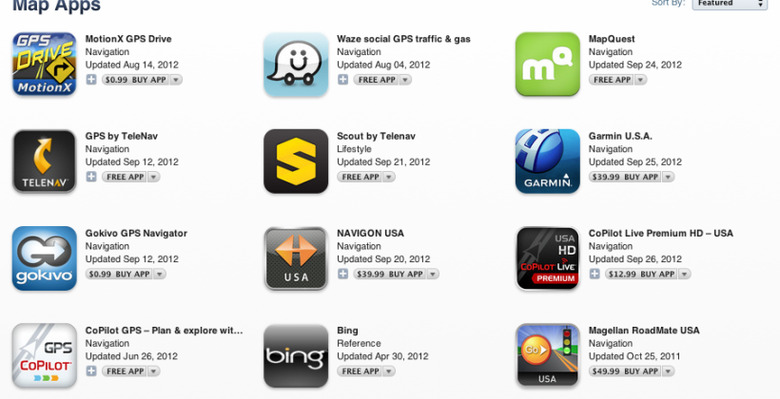 Earlier today, Apple CEO Tim Cook issued a public apology to users of the company's new Maps app. A good portion of the letter addressed the different alternatives that users could take advantage of while Apple was busy improving their own maps. The company is now making it even more convenient to download and install a maps app that isn't Apple's own.
The iTunes App Store now has a special "featured" section where Apple has gathered up all of its recommended maps apps into one place, which makes it handy for those looking to get away from the company's own mapping solution. Some of the apps that they recommend are MotionX, Waze, Mapquest, and TeleNav.
In Cook's letter, he also mentioned using web apps from Nokia and Google. Apple's website details how to add shortcuts to these web apps to your iPhone's home screen. It simply involves tapping the "Share" button in Safari, then tapping "Add to Home Screen", giving the shortcut a name, and hit "Add".
All of this is certainly a classy move by Apple, and it's probably one of the few times that Apple is recommending using an alternative to one of its own apps. I'm sure third-party mapping solutions are seeing an increase in usage as we speak. One company's misfortune is another company's fortune.
[via MacRumors]