SlashGear Evening Wrap-Up: October 15, 2012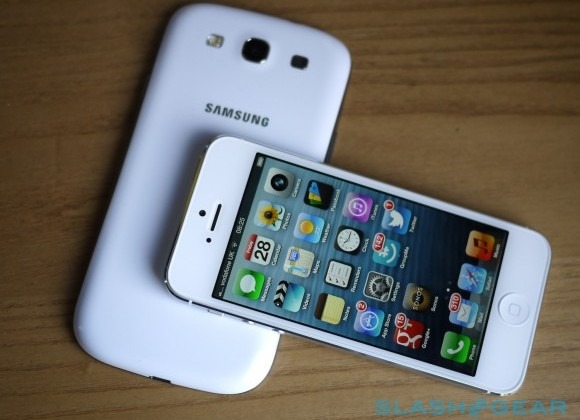 Welcome back to Monday everyone – we've got a heaping helping of news to recap, so let's dive right in. Today we found out that Apple's manufacturing partnership with Samsung may not last much longer, and that the Google Nexus 7 might just be the best-selling Android tablet ever (which, given its immense popularity, doesn't surprise us in the least). One Walmart store has its shelves fully stocked with copies of Windows 8, and this afternoon, we have reason to believe that a new, slimmer iMac may be in the pipeline.
By now, you've probably heard plenty of iPad Mini rumors, but today we found out that Apple may reveal a new Mac Mini alongside the bite-sized tablet. Today we saw some pictures that appear to have been snapped by the camera on the yet-unannounced Nexus 4, and Apple has managed to bring former Amazon executive William Stasior on to oversee the continuing development of Siri. Android 4.1.2 was sent out to eager Galaxy Nexus owners today, and just in case you missed Felix Baumgartner's death-defying jump over the weekend, you can see the highlights again today – complete with terrifying shots from his helmet cam.
LG delivered its Jelly Bean update schedule for a few of its devices today, and speaking of LG, AT&T announced that the Optimus G goes up for pre-order tomorrow with a price tag of $200. We heard that Windows 8 is getting an underwhelming response from vendors today, and Nintendo dropped the price of the original Wii down to just $130 in anticipation of the holiday rush. A new study is claiming that file sharers actually buy more music than people who don't partake in that rather controversial activity, and Microsoft released a brand new Windows 8 ad today.
Minecraft Xbox 360 Edition players found out that they're in for a treat tomorrow, while Notch was busy showing off new footage from his upcoming game 0x10c and Microsoft was handing out Xbox Live bans to Halo 4 pirates. Activision announced today that Call of Duty Elite will be free with Black Ops II, and we were told that the Wii U gamepad boasts a latency of only 1/60 of a second. Google is in trouble in Europe over privacy concerns again, and we got to take a look at a new robotic wheelchair that can actually walk up stairs. How cool is that?
Finally tonight, we have quite a few original articles for you to have a look at. Chris Burns puts the Optimus G through its gaming paces with Wild Blood, and we pit Xbox Music, Spotify, iTunes, and Google Music against one another to see the strengths and weaknesses of all four. We've got a new review of the Huawei Ascend D1 quad XL by Chris Burns, and a review of the Motorola Electrify 2 by your humble wrapper-upper. That does it for tonight's Evening Wrap-Up, enjoy the rest of your night folks!