LG Jelly Bean upgrade schedule hits Optimus G early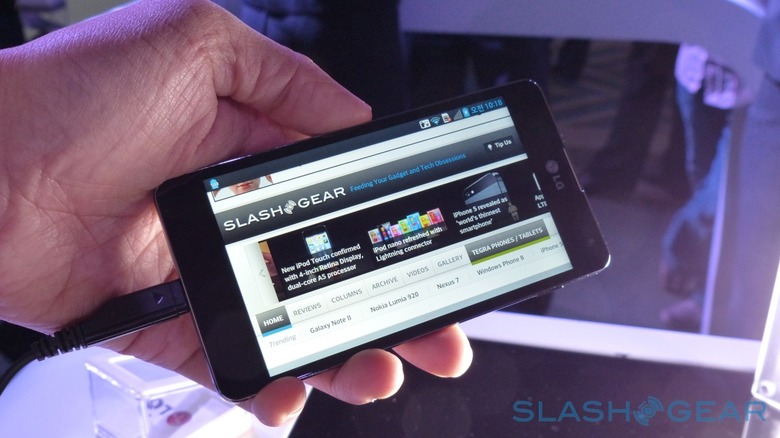 If you're thinking about picking up the brand new quad-core powerhouse by the name of LG Optimus G in the near future, you're in for a treat – LG has just released their update schedule for Android 4.1 Jelly Bean and the G is up for upgrade! Unfortunately for you if you're picking up the device inside the USA, you won't necessarily see the upgrade so soon as the Korean version which will be grabbing 4.1 in December. Here in the USA we're more than likely still going to have to wait several more months while a lovely collection of LG devices overseas see their tasty treats delivered inside 2012.
In addition to the Optimus G, the Optimus LTE II will also be getting Android 4.1 Jelly Bean inside December 2012. The Optimus Vu and Optimus Vu II will be grabbing Android 4.1 Jelly Bean inside the first quarter of 2013. These devices have been on the market only a very short while, with the first Vu being here in the USA as the LG Intuition on Verizon's 4G LTE network.
The Jelly Bean upgrade will more than likely hit each of the devices that have been mentioned here in due time inside the USA. It doesn't mean they'll be here soon, and it's not a definite guarantee just because the international version of the phones we're seeing here have it, but it's certainly a good sign. WIth the Optimus G right around the corner here in the USA we're more than pumped up that it's nearly ready for an upgrade right out of the gate!
Stay tuned for more LG Optimus G news from us very, very soon here on SlashGear, reviews are also right around the corner. Be sure to let us know if you've got any questions or concerns about the device so we can give you as full a review as you could possibly desire!
[via Android Community]