Thinner iMac with teardrop profile imminent tips board leak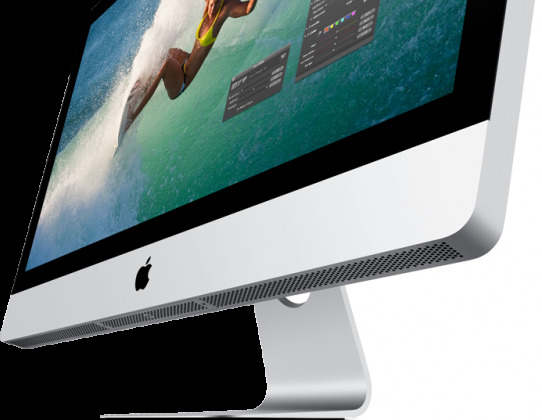 Apple is tipped to be readying an imminent iMac update, with a distinctive new physical design that adopts a teardrop-shaped profile. The new all-in-one, according to details and what's said to be an internal image shared on Chinese forum WeiPhone, is "considerably thinner" than the current model, the tipster claims, with a curved rear panel and tapered edges rather than the crisper lines of today; up front, a more advanced lamination process is believed to be implemented.
That process – where the glass top sheet and the display panel itself are glued together – increases the quality of the picture, as well as reducing some thinness, and would follow similar optical-lamination implementations in Apple's iPhone and iPad lines. However, issues around extending that lamination system to the larger, 27-inch iMac display may mean that Apple only releases the 21.5-inch model initially, with the bigger version following on later.
Exactly how much the two models will cost is also unclear, though the tipster claims Apple will be hiking prices of the updated iMacs. It's also unstated whether Apple is using Retina Display panels, which have proliferated among the company's smaller mobile devices but are yet to show up on 20+ inch models.
As for the electronics themselves, according to the source the image below shows parts of the new iMac's logic board. iFixit's Kyle Wiens has supposedly said that the hardware does bear some resemblance to what Apple is currently using, with the circular silver disc in the upper middle portion of the image looking similar to the WiFi antenna assembly currently hidden behind the plastic Apple logo on the rear of the iMac.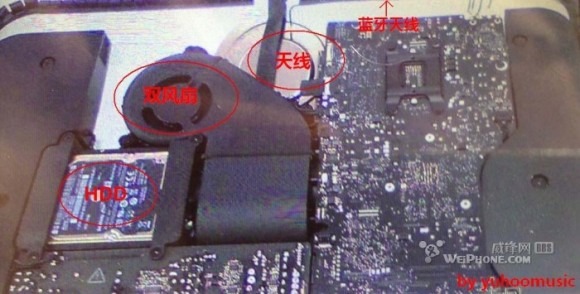 The block circled furthest left is a hard-drive, held in what looks to be a removable caddy arrangement, with the Bluetooth antenna flagged up on the top right edge. Earlier leaks suggested Apple would ditch the optical drive from the iMac, something else that could help reduce the computer's depth.
It's possible Apple could use its rumored iPad mini event, believed to be taking place on October 23, to launch the new iMac, with the sources indicating a debut late in October or in early November is likely. Apple is also said to be readying a Retina 13-inch MacBook Pro for the same event.
What remains to be seen is whether Apple will also update its Thunderbolt Display, now over a year old and based on the same aesthetic as the current-gen iMac, at the same time as revealing a new all-in-one. Patchy stock availability of the display has been affecting some retailers since early September.
[via MacRumors]