Nintendo Wii under $130 in holiday price slash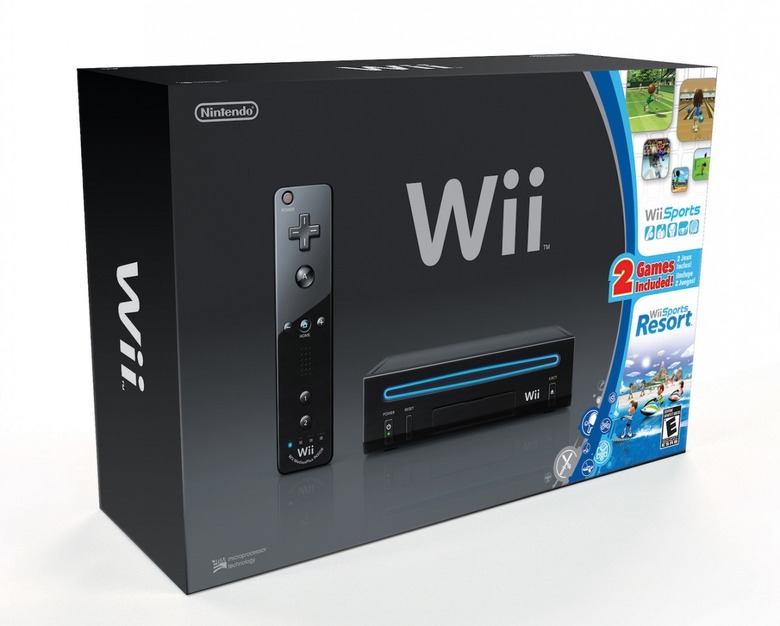 Nintendo has slashed the priced of the Wii ahead of the holiday shopping season, bringing the motion-tracking console down to under $130 to keep sales ticking until the Wii U arrives. Now down to $129.99 complete with two classic games, the black version of the console is offered with Wii Sports and Wii Sports Resort (squeezed onto a single disc, no less).
The new bundle will replace the existing black Wii package, currently offered with New Super Mario Bros. Wii, and help fill the entry-level segment while the new Wii U takes on the more premium end of the market. That new console, complete with its tablet-style GamePad, will hit the US on November 18, priced from $299.99.
Nintendo's Wii may be old, but its had impressive sales and managed to kick-start a new segment of motion-tracking gaming. That went on to inspire systems from Microsoft, with Kinect for the Xbox 360, and Sony's PlayStation Move for the PS3.
The new black Wii package will be broadly available by October 28 across the US. No word on international launch plans at this stage.