Wii U hits US on November 18 from $299.99 [Update: Europe details]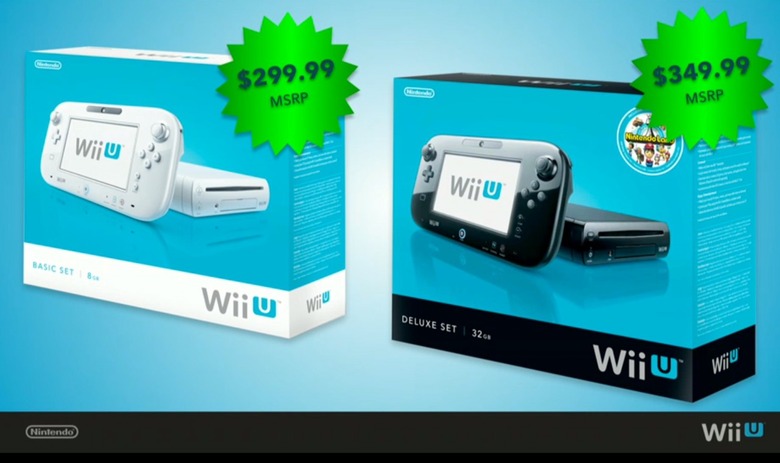 Nintendo has confirmed that the Wii U will arrive on US shores on Sunday, November 18, 2012. The console – which was priced and dated for the Japanese market earlier today - will be offered in the same two configurations as previously announced, the Basic and Deluxe versions, with the latter coming with Nintendo Land membership. The Basic will be $299.99 while the Deluxe will be $349.99.
Neither will come with a Wiimote controller, however, or a nunchuck. Nintendo believes most of the people interested in the Wii U will already have a Wiimote or two, though there'll be Wii U branded versions on sale separately for those coming fresh to the platform.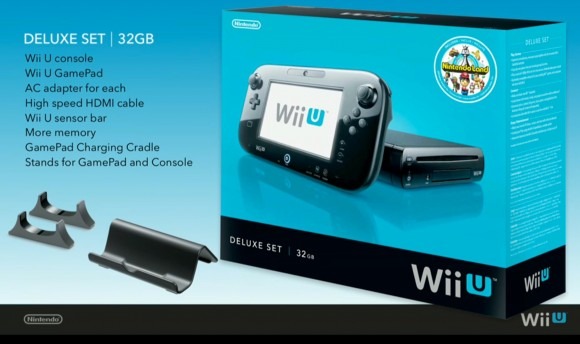 In the Basic set will be the console and GamePad tablet themselves, together with an AC adapter for each, an HDMI cable, and a Wii U sensor bar. The Premium set will get the same, plus 32GB of storage, stands for the console and the GamePad, and a GamePad charging cradle.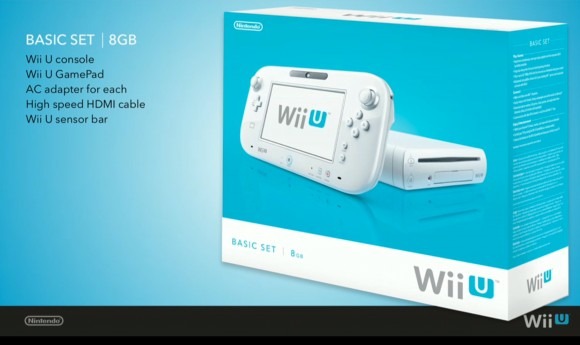 Whether those prices are sufficient to capture the holiday shopping season remains to be seen. Check out our hands-on with the Wii U for more details.
Update: Europe will get the Wii U on November 30, with pricing to be announced by individual retailers closer to launch.