Motorola Electrify 2 Review (US Cellular)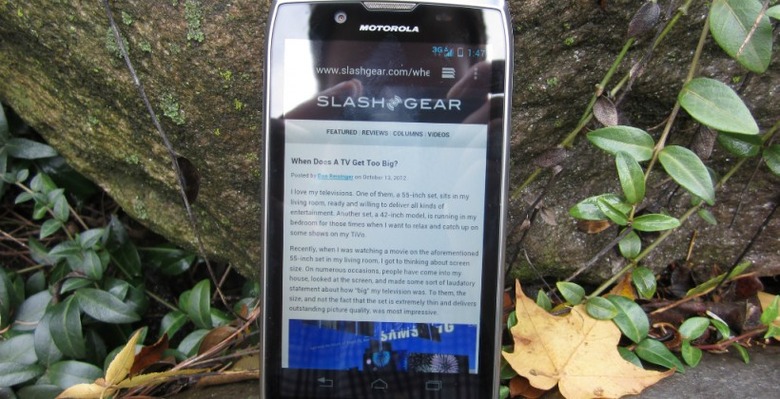 Motorola's first Electrify was a handset that we couldn't help but love. Now Motorola is back with the Electrify 2 on US Cellular, and though its a great looking phone that has some respectable specifications, there are just a few things that come off feeling a little lackluster. The question is: are those underwhelming features enough to make potential owners look elsewhere, or is the Electrify 2 a phone that should have your attention despite a few missteps? Keep on reading to find out.
Design
I have to say that I really like the design of the Electrify 2. It's nothing revolutionary, but it's still a good-looking device. It's a super slim phone, coming in at only 0.33" thick. That doesn't mean it's the slimmest smartphone on the market – nor the slimmest Motorola phone around – but it's still pretty thin. It has a height of 5.06-inches and width of 2.59-inches, and the whole package comes in right around 4.6 ounces in weight. That means it's very slightly on the heavy side as far as smartphones go, but that helps it feel sturdy despite its thin design.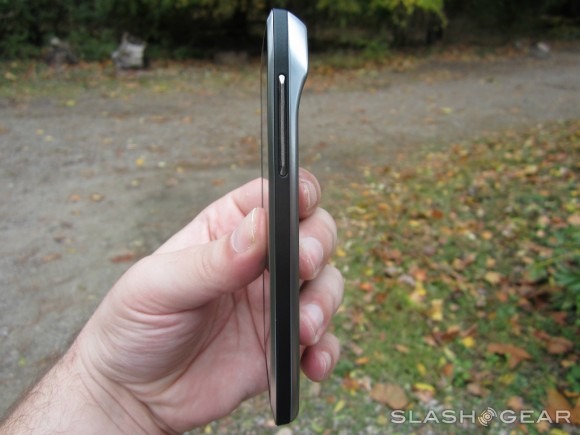 The 4.3-inch screen may not be as big as some people would like it, but naturally that decreased screen size means that the Electrify 2 is smaller than devices with a 4.5 or 4.8-inch screen (like the Motorola Atrix HD and the Galaxy S III, respectively). Because of this, the Electrify 2 feels great in the hand – the screen is large enough to get the job done, but small enough that the Electrify 2 avoids feeling bulky. That's definitely a big plus.
On the upper right side of the device is where you'll find the volume buttons. On the left side is a multi card slot, and on the top is where the power button, 3.5mm headphone jack (which is right in the middle) and micro USB port – for charging and data transfer – are located. The Kevlar back that has become so common on Motorola phones is present on the Electrify 2, and that backing helps it feel more like a higher-end handset. Even though the rest of the phone is just plastic, the silver trim and the angles on the face help make the Electrify 2 look pretty sleek.
Hardware
As stated above, we've got a 4.3-inch screen with multi-touch functionality that is running at 960x540 resolution. Personally, I like the screen a lot, but 4.3-inches is about as low as I'm willing to go when it comes to smartphones. It doesn't boast HD resolution, but the items on screen are still plenty sharp. Overall, I think the display is good, though as I said, 4.3-inches is getting to be a bit on the small side for me. Any smaller and typing tends to be a hassle, but thankfully the Electrify 2 avoids that problem. Typing on the screen is easy for the most part, and though you'll inevitably run into a few errors every once in a while, you can still type up a storm while staying pretty accurate. Ease of use while typing is something that can't be understated, and I'm pleased to report that typing is a joy on the Electrify 2's screen.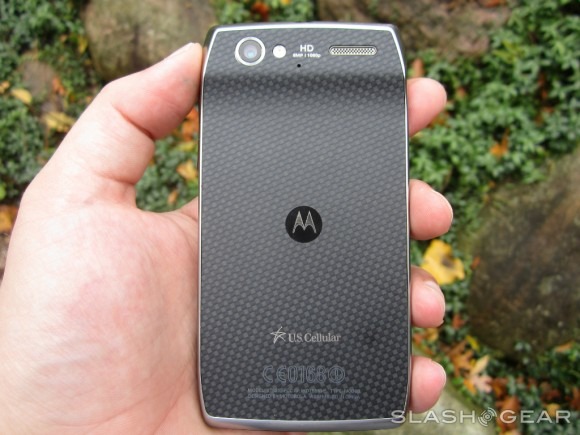 Overall, the display is nice, and the backlighting is excellent as well. You can pop it on auto brightness if you want – and indeed, the Electrify 2 defaults to auto brightness out of the box – but I prefer to turn auto off and waste a little more battery power to have a screen that's brighter all the time. Turn the screen up to 50% brightness and the phone looks great, and having it at that setting doesn't kill the battery much faster than auto brightness will (more on that later). At the end of everything, the screen probably isn't anything that will get you jumping for joy, but it's a solid display that will get the job done for anyone who doesn't mind its lack of HD.
On the inside, we've got a 1.2GHz dual-core processor that keeps the phone chugging along at a nice pace. Sure, it isn't as good as, say, a Snapdragon S4 quad-core would be, but I don't think you'll need that extra power when using the Electrify 2. The processor is more than capable of handling the apps and games you'll download from the Google Play Store, and I doubt there will be many times where you'll notice the decreased clock speed over processors running at 1.5GHz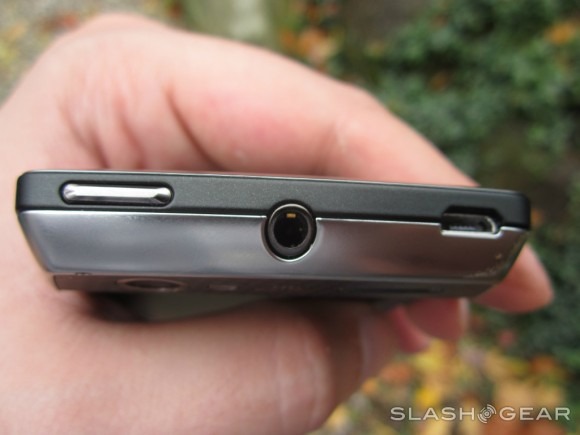 That processor is working alongside 1GB of RAM, so with those two put together, you've got a speedy phone on your hands. Swiping between home screens is fluid and lag-free, and apps open up relatively fast. I don't have any complaints about the speed of the phone, and for most mainstream users who just need a quality phone that doesn't lag every time you try to do something, the Electrify 2 will be satisfactory.
You've got 8GB of internal storage at your disposal, but when the Android OS and pre-installed hardware is accounted for, that drops down to right around 5GB of free space. Of course, the Electrify 2 comes with a microSD slot on the left side of the device, so you can expand on that internal memory by quite a bit if you want. I'm very happy that Motorola went with 8GB instead of 4GB – it doesn't seem like a big deal, but it drives me nuts when manufacturers only put 4GB of internal storage in the phone, then take up 3GB with bloatware. If Motorola had gone with 4GB, it would have lost some points with the Electrify 2, especially since you can't delete a lot of the pre-installed software that comes packed in with the phone. Thankfully, the remaining 5GB should hold you over for a while, and if it doesn't, you're still in the clear so long as you have a microSD card on hand.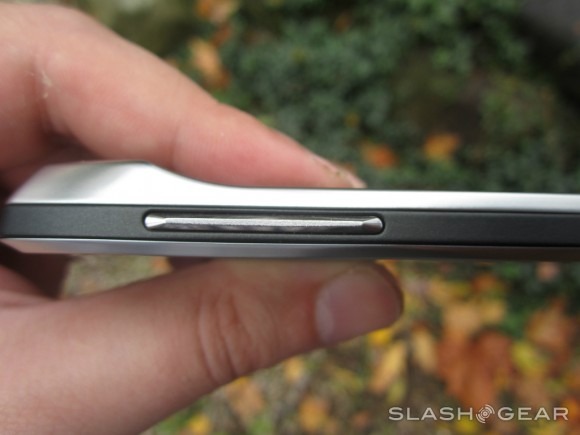 Call quality on the Electrify 2 is pretty good – voices come through loud and clear, though they do have a tendency to sound a bit tinny from time to time. It's worth pointing out that I actually get better service on US Cellular's network in my apartment – which is mostly underground – than I do with AT&T, though naturally the quality of the coverage will vary depending on where you live in the country. The speakers aren't much to write home about, but then again it's a pretty rare thing to find yourself impressed with smartphone speakers. They can get pretty loud, but again the problem with tininess rears its ugly head once you crank up the volume, so it might be a good idea to keep the volume at about the midway point to strike the perfect balance between loudness and quality.
Motorola has also done some invisible splashproofing work on the Electrify 2, and while it won't keep your phone safe if you drop it in the toilet – as so many smartphone owners are prone to do – it will help protect against things like getting caught in the rain and having your phone fried. It's nice to have it around, and it means that the Electrify 2 will be a little more resilient than a lot of other phones on the market.
Software
The Electrify 2 comes running Android 4.0.4 Ice Cream Sandwich out of the box, which isn't entirely unexpected but still kind a bummer. It would have been nice to see it running Jelly Bean, but until Motorola gets around to pushing an update for the phone (if it ever does), Ice Cream Sandwich will have to do. Still, it isn't as if Ice Cream Sandwich is a bad thing – we all love ICS, it would just be nice to have manufacturers opting for Jelly Bean since we're now a few months out from its release.
The Electrify 2 comes loaded with a fair amount of bloatware that you probably don't want. Of course, having things like the Google Play Store, Play Music, Google+ and Google Maps on the phone is essential, and their inevitable presence makes the inclusion of Amazon Apps, Kindle, Amazon Shop, and IMDB a little pointless. I'm sure some consumers will like the fact that Amazon's suite of apps is right there along all of the Google stuff, but it seems like it would have been a better idea to let consumers install the Amazon stuff on their own instead of clogging up the Electrify 2's internal memory with them from the start.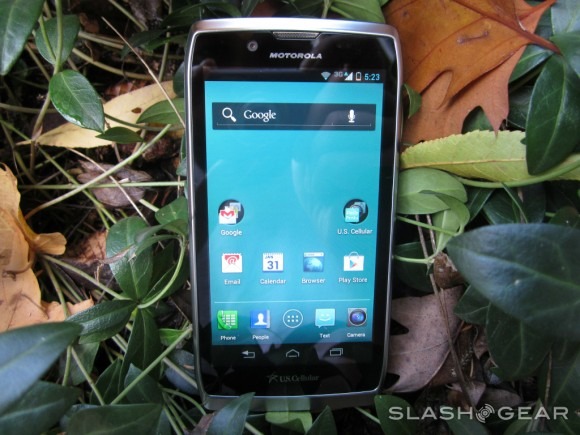 Here's a good example of unnecessary apps on the Electrify 2: you've got Google Maps and Navigation, but for some reason US Cellular decided that wasn't enough and included its own navigation app too. I understand why the carrier did it, but with Google Maps, Latitude and Navigation standard on nearly every Android phone, there is no reason at all for US Cellular to put its own Navigation app on the phone as well. You've also got apps like US Cellular Daily Perks – an app that collects all sorts of news in one place – Tone Room Deluxe (for ringtones), Zappos, and City ID, which all may come in handy for a select few people, but will amount to nothing more than an annoyance for most.
That annoyance is compounded by the fact that you can't delete most of the software that comes pre-installed on the Electrify 2, so you're stuck with a lot of unimpressive stuff right from the get-go. You'll also see ads pop up on your home screen once in a while, which is by far the biggest headache. Still, at least some of the software that comes pre-installed on the Electrify 2 is stuff that you'll probably want to use at some point, so I can't complain too terribly much.
Battery
The Electrify 2 comes equipped with a non-removable 1,780mAh battery, which isn't the best but also isn't the worst. Motorola says you should be able to get up to 11 hours of talk time out of it, but as you can probably imagine, it'll be a rare thing to get that much out of the battery. If you turn mobile data off when you aren't using and keep the phone's screen on auto brightness, you'll be able to get a full day of use out of a single charge and have some juice left over when you're headed to bed. Even if you leave mobile data on, you should be able to squeeze a day of life out a full battery, as long as you aren't constantly on your phone.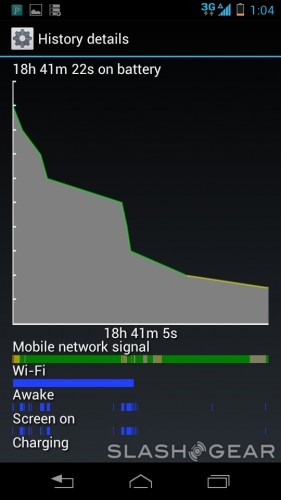 For my tests, I turned the screen brightness to 50%, left 3G on (Wi-Fi when I was at home), and used the Electrify 2 like I would use my regular day-to-day device. I played a few games on it, used it to look up some stuff on the Internet, watched some videos on YouTube, and naturally used it to make calls. All in all, I was able to make it a full day on one charge, but by the time I woke up the next morning, the phone was dead. Keeping mobile data turned on all the time will do its part in draining the battery, and it's probably a good idea to keep the phone's brightness on auto if you want to squeeze as much juice as you can out of a single charge.
Of course, this being a Motorola phone, you have access to Motorola Smart Actions, which you can use to preserve battery life. With the Electrify 2, it's probably a good idea you make use ofSsmart Actions, as it will help you get more out of a single charge than just making sure you switch mobile data off and keeping the screen on auto brightness. The battery could be a bit better, but if you use Smart Actions, you probably won't notice the battery's shortcomings as often.
Camera
Like a lot of phones these days, the Electrify 2 sports an 8MP rear-facing camera, which is pretty decent as far as snapping pictures go. I've never been crazy about the idea of using a phone as my main camera, but if you were going to use the Electrify 2 as yours, it would probably fare well enough. The pictures it takes certainly are decent, and the fact that it can record 1080p video is a nice bonus. Have a look at the sample pictures below to get a better idea of what I'm talking about, and be sure to click the thumbnails in the gallery at the end of the review to see larger versions of the sample shots.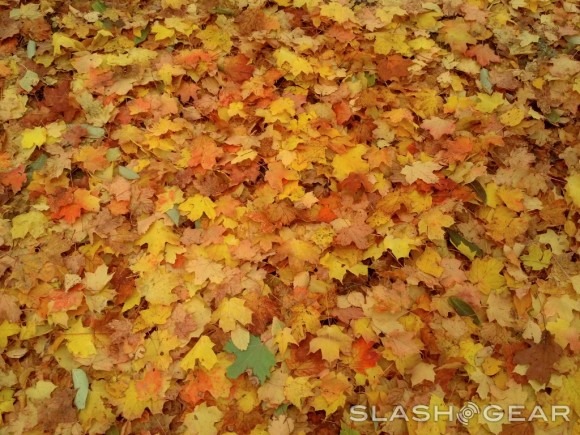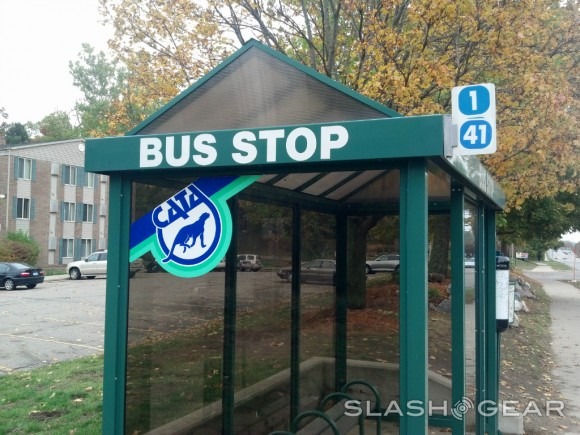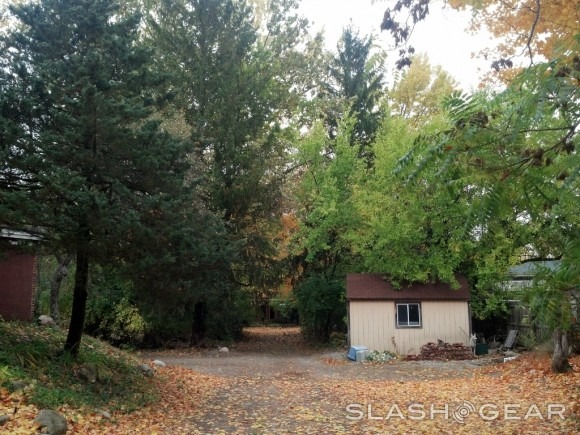 Benchmarks
The benchmark tests we carried out on the Electrify 2 tell us that it isn't a bad little phone as far as technical specifications go. In AnTuTu, the Electrify 2 was given a score of 6,455, which puts it just under the original Samsung Galaxy Note in terms of power. Naturally, there are a few other devices that manage to beat it out, including the Transformer Prime, the Galaxy SIII, and the Galaxy Note 2, but the Electrify 2 was still able to top its fair share of devices. These include the Galaxy Nexus, the Galaxy S II, the LG Optimus 2X, and the original Kindle Fire.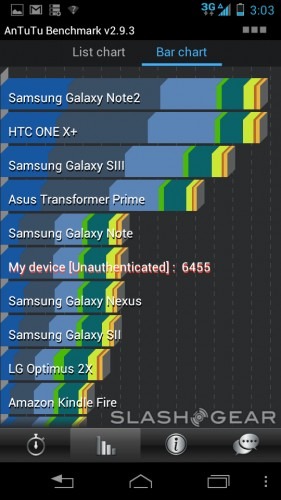 In Quadrant, the Electrify 2 was given a score of 2,981, which places it above the Samsung Galaxy Tab and the Samsung Galaxy Nexus by a respectable amount. Essentially, these benchmarks tell us that you're not getting the best if you go with the Electrify 2, but you still get a solid device that's capable of holding its own as far as technical specifications go.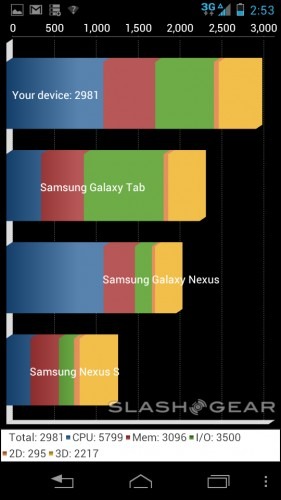 While the hardware in the Electrify 2 isn't bad, the phone is 3G-only, which means that if you buy it, you'll be missing out on those super-fast 4G/LTE speeds. Now, before you have a heart attack from the Speed Test results below, I have to clear something up: no, US Celluar's 3G network is not that bad. The reason you're seeing such terrible results with those speed tests is because the closest US Cellular store to me is 137 miles away from where I live. As far as I can tell, it's the only US Cellular store in my state (Michigan), and it's so close to the border that it might as well be in Illinois. It makes a lot of sense, then, that US Cellular's 3G network doesn't cover my area very well.
Obviously, if you live near a US Cellular store, your 3G speeds will be much, much better than mine. US Cellular isn't going to put a store where it doesn't have 3G coverage, and alternatively, its 3G network isn't going to be as much of a priority in places where it doesn't have any stores set up. That being said, we know that 3G is slower than 4G, and by picking up this phone on contract, you're essentially locking yourself into using an already aging mobile data standard for two years.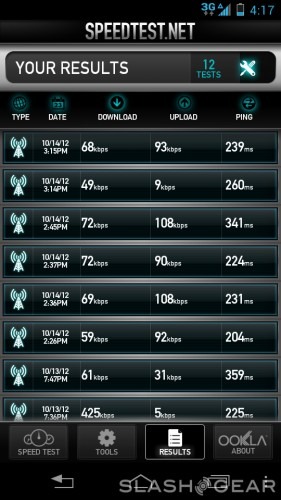 Ultimately though, it's up to you whether or not you can live with plain old 3G. It certainly isn't a dealbreaker for me, as the Electrify 2 does have some solid specs, but I know that's going to be a major hurdle for a lot of consumers. It's also important to consider the fact that 3G is being left in the dust as carriers all across the country are rushing to beef up their 4G networks. As those networks start getting more and more attention, are you going to be okay with the fact that your phone is stuck in the past? Keep that in mind if you're thinking that you might want to pick up the Electrify 2.
Wrap-Up
What we have with the Electrify 2 is a phone that is solid all around as far as the specs go, but there's one thing holding it back: 3G. It's such a shame to see a phone that's stuck in the 3G era when we're currently in the middle of a huge push for 4G LTE, and I have a feeling that will be a major barrier to entry for a lot of consumers. At $170 from US Cellular, you can pay just a little bit more to get a phone that comes with 4G capabilities and has equal-if-not-better specs.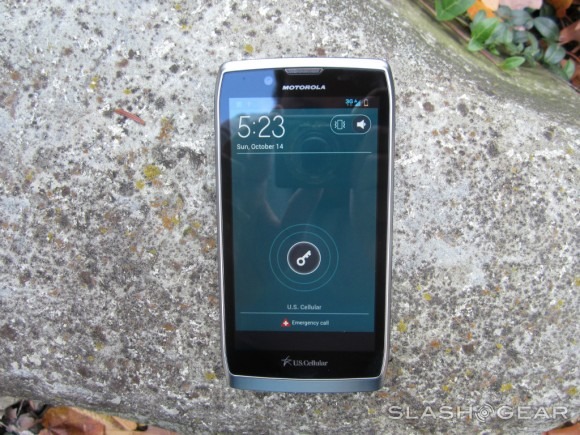 If you don't have a problem being limited to 3G, though, have at it. As I said, the Electrify 2 is a phone that looks sleek, feels good in the hand, and a has a nice screen that doesn't feel too big or too small. It's a quick phone that has some respectable hardware running under the hood, and that invisible splashproofing gives you a little extra defense against accidents. From a hardware and design standpoint, I don't have much to complain about with the Electrify 2, but I still can't get over the fact that this phone is limited to just 3G.
That alone makes it hard for me to recommend this phone. 3G is already a thing of the past, meaning that in some ways, the Electrify 2 is a dated handset right out of the box. For some, that won't matter in the least, and if that's the case for you, I think you'll be perfectly happy with the Electrify 2. For everyone else, I'd suggest at least weighing your options and having a look at what other handsets are available for less than $200 before settling on the Electrify 2.