SlashGear Evening Wrap-Up: November 23, 2012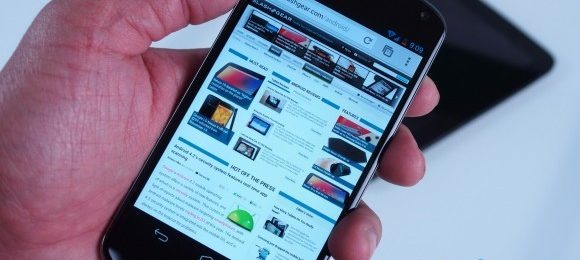 Some of us are still recovering from our food comas, but luckily the weekend is here so most of us can use that time for recouping (or chowing down on leftovers). Let's recap the news from the day, shall we? Of course, today is Black Friday, with Apple kicking off a Black Friday sale of its own and the NPD saying that sales today could be what pushes tablet shipments above notebook shipments. We also heard from various companies that people were reaching for their phones and tablets on Thanksgiving to net some great deals, apparently not willing to wait until the Black Friday "festivities" kicked off.
Speaking of Thanksgiving, it turns out the holiday was Instagram's biggest day ever, with tons of users taking pictures of Thanksgiving dinner and uploading them to the service. AT&T is offering refurbished iPhone 5s on its website for $99 a pop, while we caught a glimpse of the HTC Deluxe in a leaked press shot today. Nokia suffered a pretty big setback today when the head of its camera and imaging department, Damian Dinning, announced he would be leaving the company, and T-Mobile's online stock of the Nexus 4 was brought down to nothing in mere hours after the Google Play Store linked to the listing.
The long-awaited Baldur's Gate Enhanced Edition was given a gameplay trailer today while we learned that mobile data usage has doubled in the past year. The Samsung Galaxy Camera will be launching in Canada on December 7, and Nintendo has partnered with HMV to give some early Wii U adopters free games when the console launches in Europe. Nexus 4 LTE functionality has been unlocked through the use of a simple hack, and the Toyota Prius has been named the car least likely to be stolen, despite its relative popularity. Finnish police have taken a nine-year-old's Winnie the Pooh laptop for suspected file sharing, and scientists have studied the dwarf planet Makemake for the first time.
Finally tonight, we have a number of reviews for you to read through. Cory Gunther gives us his review of the Barnes & Noble Nook HD, while Chris Burns reviews the Acer Aspire S7 and the AERIAL7 TANK DIY over the ear headphones. That does it for tonight's Evening Wrap-Up, we hope you enjoy your weekend!