T-Mobile Nexus 4 Sold Out In Just A Couple Hours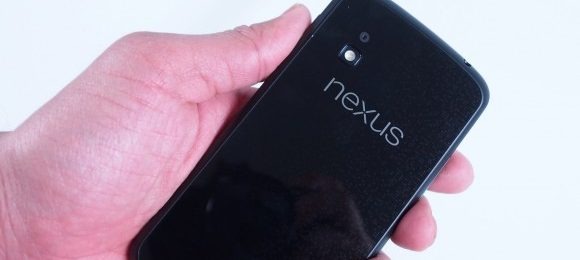 After Google ran out of stock with Nexus 4 units after just minutes of becoming available, customers' only hope was to wait until T-Mobile started offering it online and in their stores. However, after just hours of Google quietly posting up the link to T-Mobile's website in the Google Play store, online stock of T-Mobile Nexus 4s are now gone.
While most users probably wanted a Nexus 4 off-contract, it seems the daunting thought of a two-year contract wasn't holding people back from buying a subsidized Nexus 4. We're not sure how many units T-Mobile received exactly for online orders, but you may have better luck at your local carrier store, where they still might have a few left in stock if you're really desperate.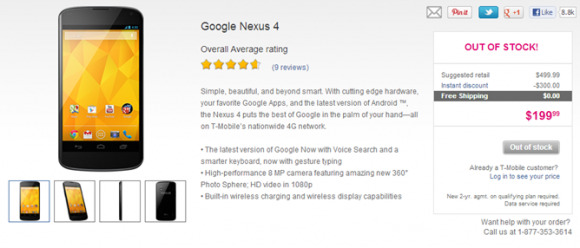 Buying a Nexus 4 at T-Mobile will cost $199 for the 16GB version after you sign a two-year contract. Of course, coughing up only $100 more could have gotten you an 8GB unlocked and off-contract Nexus 4, while $150 more would have you sealing the deal on an off-contract 16GB model. However, it seems a lot of Nexus fans are willing to sacrifice two years of their life in order to get the latest and greatest Google phone.
The Nexus 4 has a 4.7-inch 1280x768 IPS display with a pixel density of 320ppi. On the inside, there's a Qualcomm Snapdragon S4 Pro CPU with 2GB of RAM. It comes with an 8MP rear camera and a 1.3MP VGA cam on the front. It comes running Android 4.2 Jelly Bean, as well as NFC and wireless charging capabilities, but no LTE.
[via Android Police]