NPD says Black Friday will be the catalyst for tablets to pass notebook shipments in North America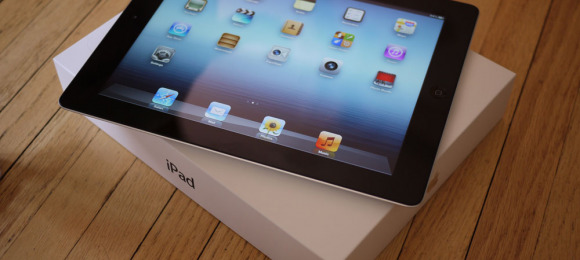 Black Friday is here and if analysts over at NPD are accurate, shopping today will be the catalyst to push tablet shipments above notebook shipments in North America. If this prediction comes to pass, it would be the first time tablets passed notebook shipments ever in North America. NPD also notes that it expects the trend of tablets outselling notebooks to continue for the foreseeable future.
NPD is forecasting Q4 shipments of tablets in North America at 21.5 million units. The research group is expecting 14.6 million notebooks and mini-notes to ship during the same quarter. NPD is also predicting that 2013 will be the year when tablet shipments in North America exceed notebook shipments on an annual basis for the first time ever. The research firm is predicting 80 million tablets will be sold in 2013 compared to 63.8 million notebooks.
The tide will turn for tablets more slowly on a global basis with tablet shipments expected to outpace notebooks globally by 2015. NPD predicts that 275.9 million tablets will ship in 2015 compared to 270 million notebook computers. One of the reasons NPD gives for tablets passing notebook shipments in the US specifically is because over 70% of US homes already have a PC.
That fact makes it less likely that shoppers will purchase a new computer in the United States, whereas consumer preferences also changed in the US from notebooks to tablets. NPD predicts 56 million tablets will ship in the United States for 2012 while 55.9 million notebooks will ship in 2012. NPD says that while the $199 price point has become the target to match or beat for some tablets, the iPad still holds most of the market.