Mobile shopping hits all-time high on Thanksgiving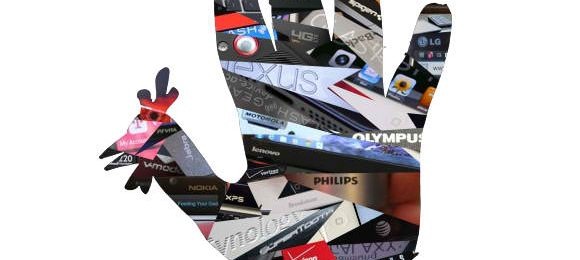 While Black Friday might be the only day where brick-and-mortar stores see the rush of shoppers, online establishments have been feeling the rush all week long, with many online retailers starting their Black Friday deals at the beginning of the week. However, Thanksgiving Day saw the most mobile traffic ever when it comes to shopping.
It turns out, shopping from smartphones and tablets is becoming pretty popular, especially when you need to buy something and you don't have a computer around. According to IBM Smarter Commerce, the number of consumers making Thanksgiving purchases from their mobile devices rose 65.3% from last year, mostly thanks to the rise in the number of mobile devices now being used around the world compared to last year.
Tablet users were big spenders on Thanksgiving, with iPad users specifically making up 10.7% of mobile shopping activity during the day. In total, internet retailers recorded 17.4% more sales on Thanksgiving Day compared with last year's Thanksgiving, and that's mostly due to the rise in mobile shopping.
Of course, smartphones have always been a great tool for comparing prices on items while you're in the store, and if you find a better deal online, you usually wait to get home in front of your computer before you pull out the plastic. However, some users may not have been able to get up from the Thanksgiving dinner table and were forced to make that pre-Black Friday purchase under the table.
[via The Boston Globe]