Baldur's Gate Enhanced Edition hits hard in new gameplay trailer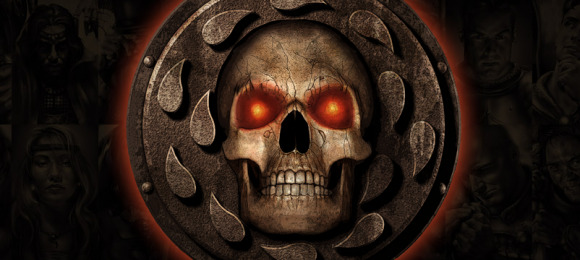 After months and months of waiting, the launch of Baldur's Gate Enhanced Edition is nearly here. On November 28 – less than one week from now – Baldur's Gate Enhanced Edition will land on PC, Mac, and iPad, introducing an entirely new generation of gamers to what is widely considered to be one of the best games ever made. What better way to celebrate its impending release than with an all new gameplay trailer?
Of course, if you've ever played the original Baldur's Gate, you'll be familiar with much of what's shown in the gameplay trailer. The graphics are mostly the same as they were back in 1998, but the folks at Overhaul Games have applied a few tweaks to the Infinity Engine, which most notably includes a reworked inventory screen and a sharper user interface. You can also expect sharper visuals in general, along with support for higher resolutions that you just can't find in the original game.
There will also be plenty of new content to eat up, including new party members and new areas to explore, so this should basically be a Baldur's Gate enthusiast's dream. It's worth pointing out that footage you see below is from the PC version of the game, but given the fact that Infinity isn't exactly the most power-hungry game engine these days, it should look more or less the same on other platforms. Check it out below.
As stated above, Baldur's Gate Enhanced Edition launches on PC, Mac, and iPad next week. Android users aren't being left out in the cold, though, as a version for Android tablets (including the Nexus 7) will be launching at a later, yet-undetermined date. Which platform will you be playing Baldur's Gate Enhanced Edition on?