Samsung Galaxy Camera heads to Canada December 7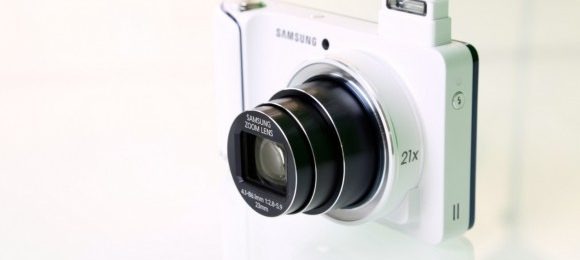 If you're a fan of Internet connected digital cameras, you'll be glad to hear that Samsung Electronics Canada has announced that the Galaxy Camera will soon be available in Canada. Samsung will begin selling the Galaxy Camera in Canada on December 7, just in time for holiday shopping. The camera is the same one available in the US.
If you missed the coverage of this camera in the past, we posted up our review of the Galaxy Camera earlier this week. You can think of the Galaxy Camera as a high-end camera smartphone minus the smartphone bit. One of the key features of the camera is that it runs Android 4.1 and has integrated 3G and Wi-Fi connectivity.
The rear display on the camera measures 4.8 inches and has a resolution of 1280 x 720. One of the coolest things is when you're not shooting pictures, you can use the camera to surf the web and check out Facebook. The camera will also play Android game applications and other apps.
The camera has a 16.3-megapixel backside-illuminated CMOS sensor and features optical image stabilization. It has plenty of zoom with a 21X optical zoom lens and a can record full HD resolution video. The phone also features a quad core 1.4 GHz Exynos 4412 processor, 1 GB of RAM, and 3.87 GB of onboard storage. It also has a microSD card slot for storage expansion. Samsung doesn't mention the official Canadian pricing for the Galaxy Camera, but I would expected to be in line with the price in the US at close to $500. You also have to sign up for a monthly data plan for the camera.