iPhone 5 Details Roundup [Mid-Sept 2011, pre-release]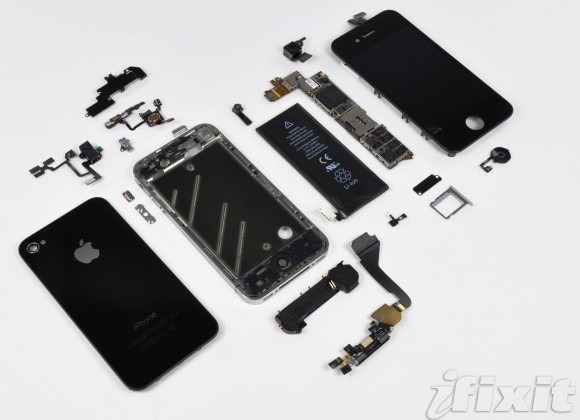 It's time for a massive rundown of Apple's next big gigantic release, all of what's being called most often the iPhone 5. This device has many rumors and insider tips on details surrounding it, all of this coming together to create a lovely picture of a late 2011 or early 2012 release of the next generation of one of the most popular smartphones on earth. Let's begin with a possible late October release and some fresh ink on a Chinese iPhone LTE deal. Note before we continue on that we've got to mention the other iPhone that'll very possibly be coming out: the iPhone 4S. This phone, if you ask me, will be given away for free, while other sources say it'll be coming out first and free while the iPhone 5 is pushed back to a later date.
What's going to be inside the iPhone? Very possibly this will be the first recent iPhone without a Samsung chip inside and pushing iCloud to the max. Another report just this week says the iPhone 5 release is just weeks away complete with NFC. A whole new design for this next generation device may be in order if the pre-release cases have anything to say about it, while one of the more radical possibilities includes 3D interactive displays.
On the device will likely be iOS 5+, the master version coming out next week already. A rather disappointing rumor came just this past week which said the next iPhone's design would be rather uninspiring if changed at all. Meanwhile it appears that more than just two carriers would be carrying the device with unlimited data. Another clue that lets us know that some sort of new model iPhone is near is the delivery times for the iPhone 4, oddly enough. Along these same lines, another tip is in order saying that 150,000 iPhone 5 units a day are being made as Apple ramps up for launch.
Then, the hype. The biggest news probably thus far has been a story on a stolen iPhone 5 prototype that was hunted down by Apple police, the case investigated by the real police more recently as the apartment searched belonged to a man who said he'd been illegally searched. Next there's what may be the realest bit of the iPhone 5 we've yet seen, a test photo of sushi taken by another prototype unit, perhaps photographed with the 8-megapixel camera the device will perhaps have, as tipped by suppliers.
You can access the absolute entirety of our iPhone 5 set of information and related data by heading over to our big [iPhone 5 portal].