iPhone 5 "just weeks away" complete with NFC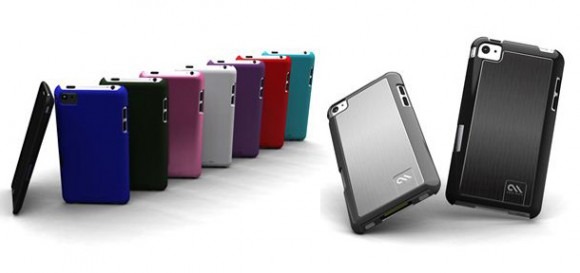 Apple's iPhone 5 is "just weeks away" from being unveiled, according to an unnamed source at the company, with rumors still indicating that it will be a significant departure from the current iPhone 4. Though Apple is yet to confirm any plans itself, speculation has coalesced on a late-September or early-October announcement, something a Bits insider apparently confirms. Those sources also suggest that the Case-Mate cases teasingly posted then pulled by the accessory company "seemed potentially authentic."
It's still unclear whether Case-Mate accidentally posted the images or did it as a PR stunt. The company's teasing "We'll have your cases when you have your new iPhone" message, which now replaces where the iPhone 5 case images were before, certainly implies it may have been a promotional move more than anything else. Nonetheless, Apple employees suggest the design is reasonably accurate, with the fifth-gen phone apparently being broader and flatter than the current model, potentially allowing space for a larger display.
That bigger screen isn't something the sources are confirming, though others have indicated that the long-standing talk of an 8-megapixel camera and dual-core Apple A5 chipset – as found in the iPad 2 - are likely to be lock-ins. Leaked images from what's tipped to be an iPhone 5 test unit seem to confirm the camera resolution talk.
Finally, the NFC payment rumors have reignited, with Bits insisting that the new handset will include a Qualcomm chip supporting wireless payments. It's not clear whether this is functionality that will be enabled at launch or is merely waiting for a mobile payments upgrade in the pipeline, though Apple is always keen to talk about how many iTunes users have trusted it with their credit card details.
Leaks last week suggested production of the iPhone 5 had reached 150,000 units per day, indicating a launch was imminent.