150,000 iPhone 5 a day as Apple ramps for launch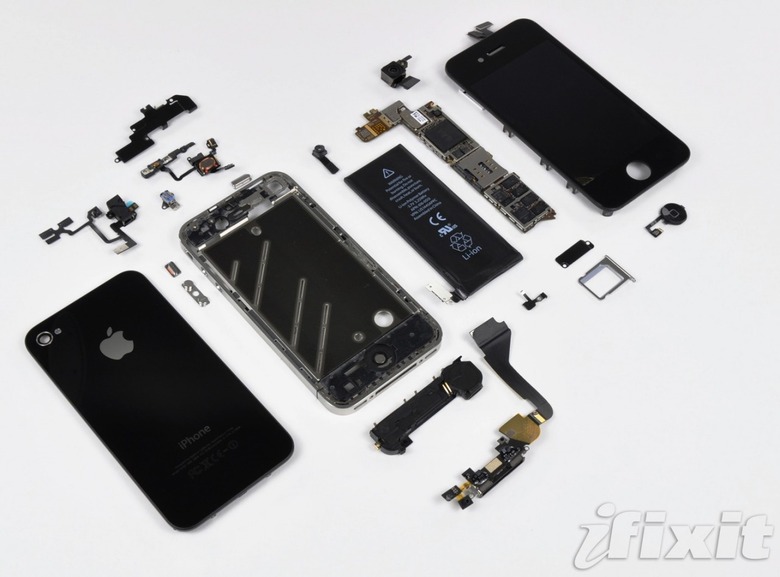 With the launch of the iPhone 5 expected to be a matter of weeks away, it's hardly a surprise that Apple's production partners should be beavering away at building the fifth-gen iOS smartphone. Still, from the latest channel leaks, it sounds like Apple isn't leaving stock levels to chance: DigiTimes' sources say Foxconn, Apple's OEM, is churning out 150,000 handsets per day.
That's on the way to targets of 5-6m units in September, ramping dramatically to a total of over 22m units in Q4 2011. At the same time, iPhone 4 units are expected to dwindle, with both the GSM and CDMA versions losing popularity as the end of the year approaches. Foxconn's potential output may well be the limiting factor on supply, at least initially; while Pegatron is tipped to have scored 15-percent of the iPhone 5 manufacturing orders, it may not actually begin shipping until 2012 the sources claim.
As for what the iPhone 5 will bring, so far much of the detail is still speculative. Images believed to have been taken with an iPhone 5 prototype leaked earlier this week indicate an 8-megapixel camera paired with a particularly impressive lens, while a leaked case suggests the handset will be thinner but broader than the existing iPhone 4. That could be to accommodate a larger display, as Apple follows rival smartphone vendors and boosts screen size.