HTC One M8 With Windows Review
What we could be witnessing right now is a crossroads in the Windows universe. HTC may very well have made the step towards legitimacy the Windows Phone platform needed to show the world that they really, truly can compete with Android. In the HTC One M8 with Windows, HTC has switched out Android for Windows Phone in the greatest handset they've ever made, providing a new path of opportunity for Microsoft in the process.
Hardware
The HTC One M8 was a follow-up to a piece of hardware that didn't need to be replaced. Not on the consumer's side, anyway. HTC needed a new phone, but as we discussed in an HTC One M8 vs HTC One M7 article earlier this year, the differences are extremely few.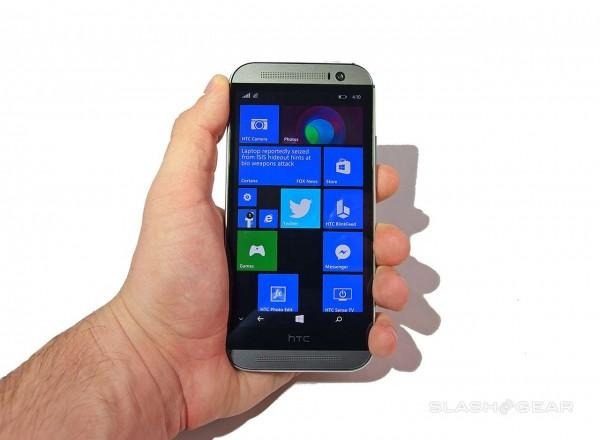 The differences between the Android version and the Windows Phone 8 version of the HTC One M8 are none. There aren't any perceivable differences between the two devices. Not on the surface. This includes cameras, cellular reception, data speed, everything.
Boot time for the Windows version of this handset can be long – but it's not always as long as it is in this video. Generally boot time is about half this long.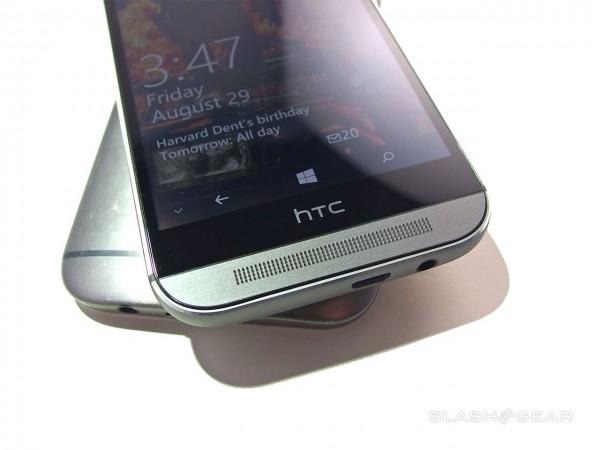 The differences in hardware between the Android version of the HTC One M8 and the Windows version are negligible. They're effectively the same device – which makes us think there's a chance we could load more operating systems in the future, but that's a topic for a different day.
UPDATE: HTC tells us that the hardware in the HTC One M8 with Windows and the hardware in the HTC One M8 with Android are exactly the same. Two devices with the same hardware, different software.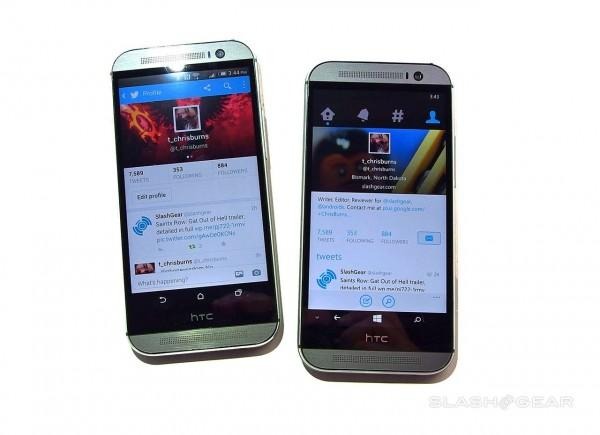 HTC One M8 with Windows
Display: 5-inch 1080 x 1920 pixel (441 PPI) Super LCD 3
Glass: Gorilla Glass 3
Processor: Qualcomm Snapdragon 801
RAM: 2GB
Internal Storage: 16GB (32GB version also available)
MicroSD card slot: Yes, 128GB storage compatibility
Front Camera: 5-megapixel 2.0 μm, BSI image sensor
Back Camera: 4-megapixel with UltraPixel BSI image sensor, 2.0 μm, F2.0 aperture, 28mm lens, and secondary 2-megapixel depth of field sensor for quick focus
Battery: 2,600 mAh
Dimensions: 5.76 x 2.78 x 0.37 in
Weight: 5.6 oz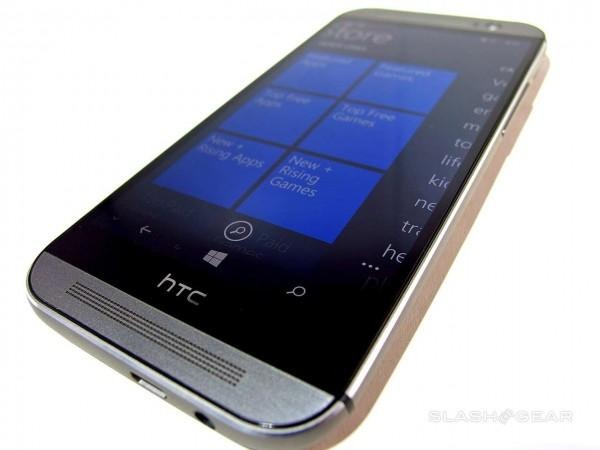 This device bucks the Windows Phone hardware trend of having either very little or no aluminum at all, coming to market with a full metal jacket. Here the aluminum wraps around the edges of the phone and covers its entire back. This gives the device a premium feel, matched on the market today (in the Windows Phone universe) only by the Nokia Lumia Icon, aka the Nokia Lumia 930.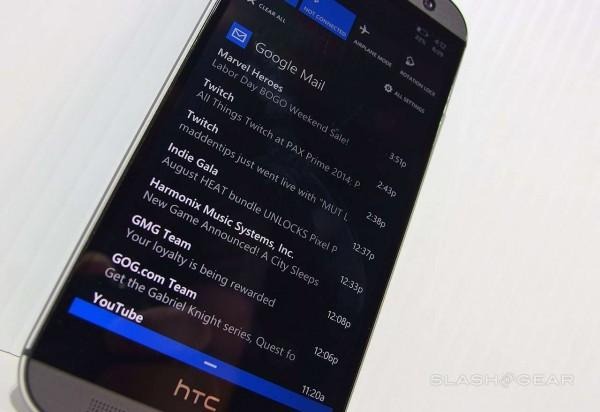 Because Microsoft made the smart move to remove many restrictions to Windows Phone requirements, the HTC One M8 was able to take part in the party. Where before Microsoft's big change as of late the HTC One would have had to have had a physical camera shutter button and offscreen touch buttons, now it's able to be its classy, smooth self.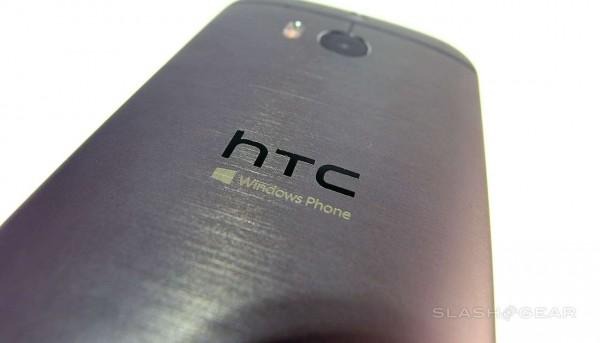 The display on this device is of the highest quality. Just as fine as it was with Android, here we're still not able to view in full-on sunlight, but in any other environment we've got more than enough brightness and sharpness from all angles.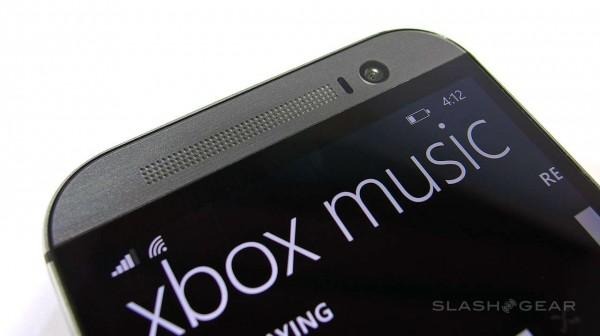 Two front-facing speakers also makes for an audio experience (almost) entirely unique in the Windows Phone environment. There's also the HTC 8XT, the first Windows Phone device on the market with front-facing speakers. And BoomSound, too.
Software
Windows Phone 8.1 Update 1 comes with this smartphone with a software update available right out of the box. Inside you'll find the standard Windows Phone fare, including some apps you won't get with the original HTC One M8 with Android:
• Office
• OneDrive
• OneNote
• Outlook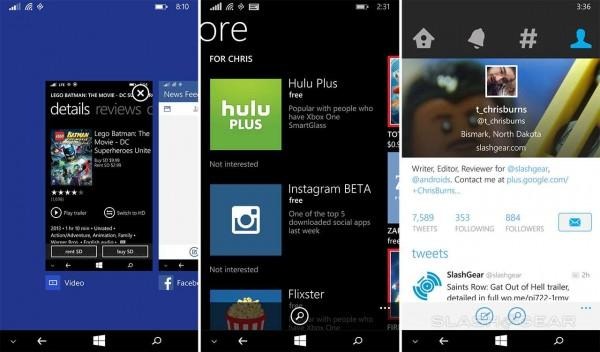 Above you'll see how Instagram exists on Windows Phone, but in Beta. Twitter is there too – slightly different from its Android or iOS iterations. Multitasking exists as a series of panes that can be swiped away – extremely similar to the iPhone.
Of course you can download OneDrive for Android, the extremely similar "Outlook.com" for Android, and there are plenty of Office alternatives for Android – but here they are with this Windows Phone ready to roll immediately. Verizon also provides several apps for data management and NFL-watching, if that's your sort of deal.
NOTE: This device is coming to Verizon first, then T-Mobile USA, and probably the other major carriers in the USA after that as well.
HTC's own app additions to this ecosystem make all the difference. If you're one of the rare few who'll be switching from an HTC One on Android (M7 or M8) and moving to an M8 on Windows, you've still got the basics:
• HTC BlinkFeed
• HTC Camera
• HTC Photo Edit
• HTC Sense TV
Sense TV is a basic interface used to work with the device's integrated IR-blaster. This is currently the only Windows-based smartphone in the world to have the ability to control your television. How about them apples?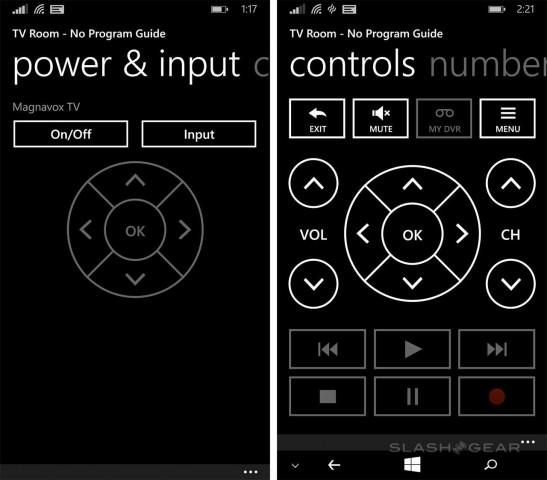 HTC Photo Edit is a simple editor, but contains the rudimentary tools you might need to edit photos on your device for sharing. You'll also have a collection of... *shudder* ... filters.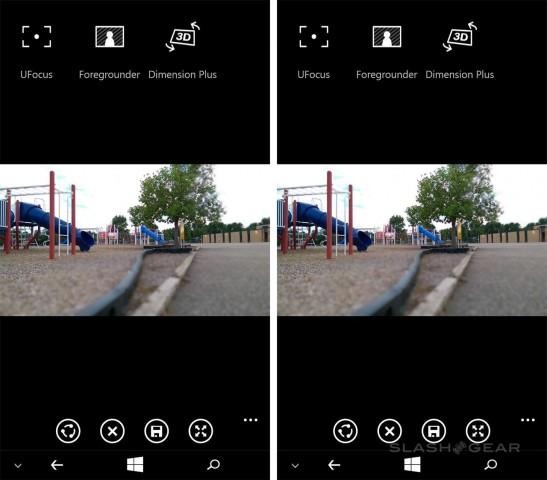 Above you'll see U-Focus re-focusing, available only on the HTC One M8. Slightly different versions of this sort of effect are available on Nokia Lumia devices by means of Nokia Refocus. Below you'll see photo editing with filters, cropping, and other basics.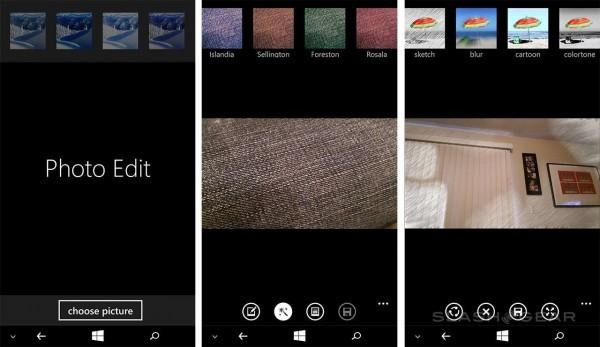 The HTC Camera interface is a surprisingly smoothly integrated HTC camera interface working with Windows Phone aesthetics. Here you'll have nearly all of the abilities provided you in the Android version of the device, and a whole lot more than a Windows Phone device made by anybody else.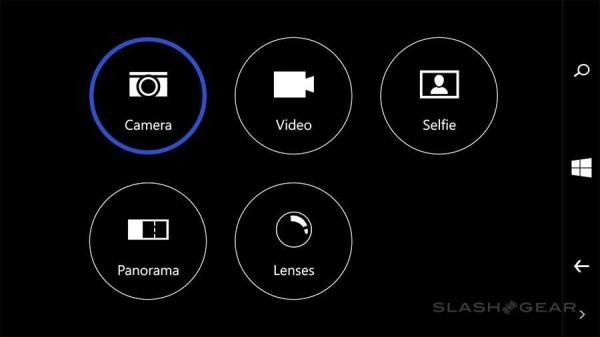 HTC BlinkFeed is a strange affair, creating the same sort of scrolling newsfeed you've gotten with the HTC One in the past, but here pushed into an app. In Android you're able to access this feed by swiping your home screen to the right. Here you'll need to tap an icon.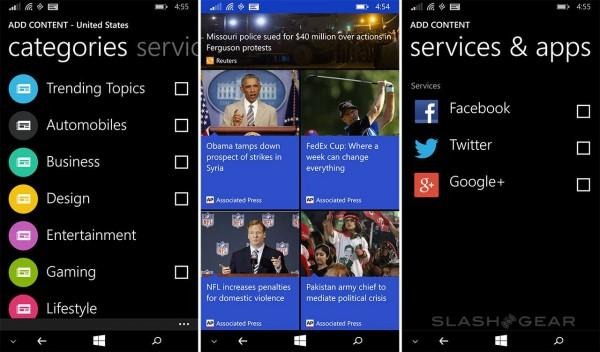 Don't forget Motion Launch and BoomSound. You'll have high-quality audio no matter what since you've got two forward-facing speakers, but Motion Launch is currently an exclusive feature here (in the Windows Phone environment, at least). Until LG brings their Knock Code to Windows Phone, HTC holds the only device with this feature outside of Android.
UPDATE: A relatively large oversight here – a complete brain-fart, as it were: basically every Nokia device on the higher end for the past couple of years has had "tap to wake". Thanks to JRDEMASKUS for reminding me of the following list, and my cheeks are red indeed.
"Double Tap to Wake" came in the Nokia Lumia Amber update back in September of 2013 to the following devices:
• Lumia 520
• Lumia 620
• Lumia 720
• Lumia 820
• Lumia 920
Double Tap to Wake also exists on these fine devices, while more are certainly on the way.
• Lumia 1520
• Lumia 1020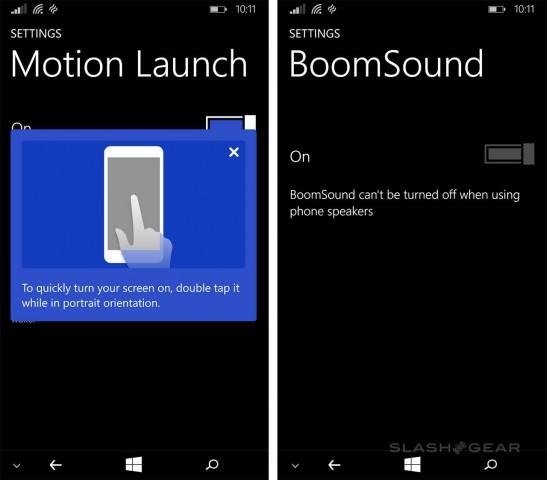 The software here is swift and smooth. While our gripe with with this OS over the past few years has been a smaller ecosystem of apps than the competition, Microsoft has caught up an adequate enough amount that we're actually able to Windows Phone.
Most of us don't even download apps anymore, so what's the difference? I have my social networks, I have a camera, and I've got a few games. I've also got access to my gaming system – just so long as its Xbox.
While I will miss Google Voice and Hangouts, Google will likely be turning the two into one before long. Then we can hope for the best – that Google brings the whole lot over to Windows Phone once and for all.
Camera
The camera on the HTC One M8 with Windows is just as good – in fact it's identical in hardware – to the HTC One M8 with Android. We've not been able to discern any notable differences in quality between the two in photos or video – both in visual and audio elements of all sorts.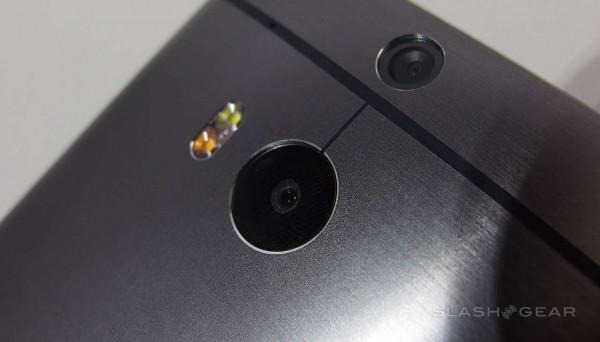 So have a peek at the quality here. You could just as easily be looking at the high-quality photos and video of the other M8, you'd never know the difference.
NOTE: Video incoming. We've had a bit of a hold-up on YouTube's end. Stay tuned!
Battery
The battery life on this device is the one place we've seen the Windows version of the M8 to be different from the Android. Here we're seeing Windows do quite a bit better a job at conserving battery – by a large margin.

The margin is so large, in fact, that we'll be continuing tests into the future. Have a peek at our HTC One M8 Windows vs Android Battery Wars guide for more information.
Wrap-up
There can be no doubt: HTC knows how to make a high-quality smartphone. It's not just how well they command Android, either. Now we can call the HTC Windows Phone 8X a bit of a mis-step without feeling like HTC didn't have another trick up their sleeve. Now, unhindered by the hardware requirements of old, HTC succeeds in creating one of the finest Windows Phone devices to date.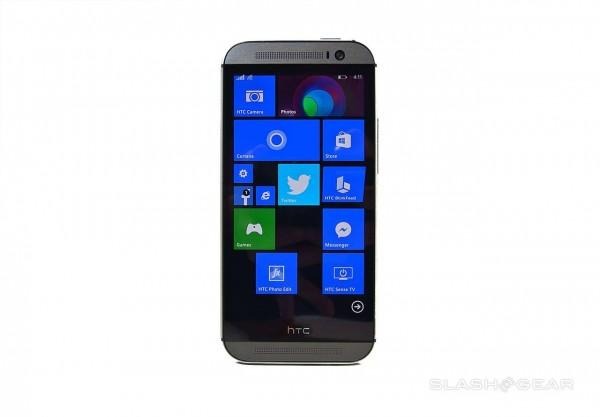 Would we choose the HTC One M8 with Windows over the HTC One M8 with Android if posed with the choice in a store today? Probably not. Would we be able to work with the Windows version of the HTC One M8 if the Android version did't exist? Absolutely. Microsoft has the apps needed to do all everyday tasks we'd need to accomplish and HTC – again – has created one of the finest pieces of hardware on the market.