HTC One M8 with Windows hands-on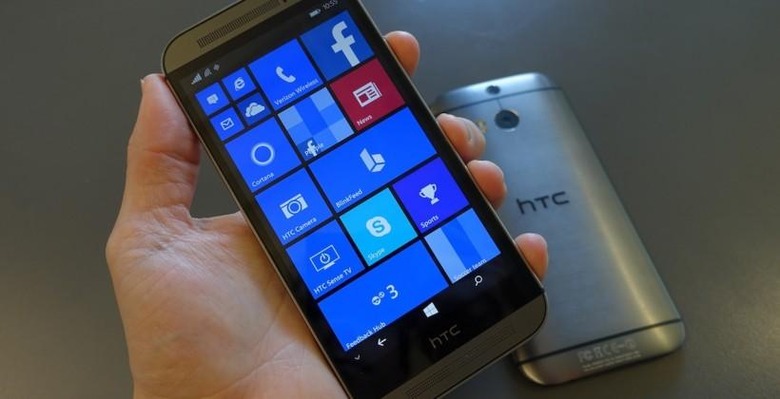 Your eyes do not deceive you, and no, this isn't a hack or a mock-up. The HTC One M8 with Windows has made its debut, launching today as a Verizon exclusive in the US, and as the name suggests it's the One M8 we're very familiar with, only with Android switched out for Windows Phone. The path to flipping OSes isn't as simple as the HTC HD2 might have led us to believe, however, and so I caught up with HTC to find out what was involved in making the first UltraPixel Windows Phone.
The HTC One M8 is a good phone – a great phone, in fact – and so it comes as little surprise to hear that it was the starting point for HTC's first Windows Phone in a couple of years.
"They came to us and said "we love what you've done here [with M8], can we do something similar?"" HTC's senior global online communications manager Jeff Gordon told me. Originally, the project was codenamed One W8 – that's what the leaks have known it as until now – but HTC eventually decided that, since it's effectively the same hardware, they'd keep the name.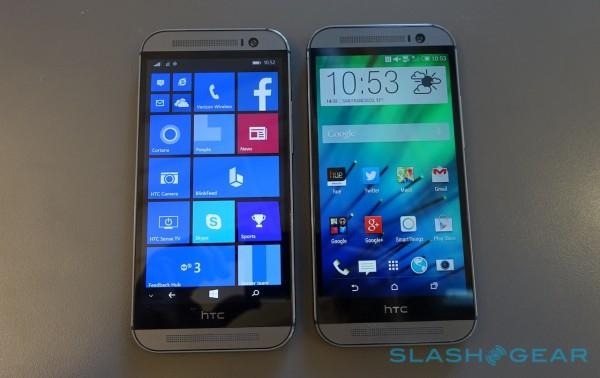 That should also help with HTC's always-stretched marketing budget, too, Gordon pointed out, since it means "HTC One M8" can now refer to both Android and Windows Phone models.
So, its exactly the same 146.36 x 70.6 x 9.35 mm, 160g brushed metal device, with a 5-inch Full HD Super LCD 3 display, 2.3GHz quadcore Snapdragon 801 processor, and 2GB of memory. Only one storage option will be offered, 32GB, but there's a microSD slot content with up to 128GB cards.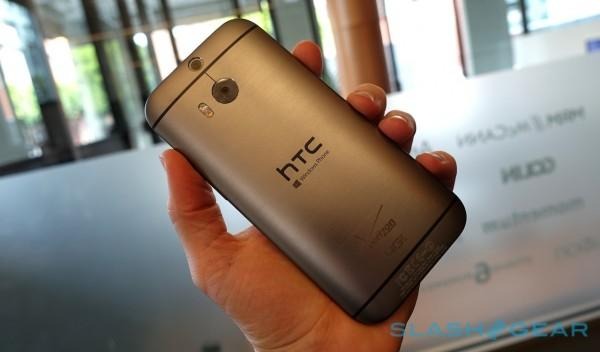 Connectivity includes LTE and quadband UMTS/HSPA+, along with WiFi a/b/g/n/ac (2.4/5GHz), Bluetooth 4.0 with aptX, NFC, and a microUSB 2.0 port, and there are HTC's excellent BoomSound front stereo speakers. The battery is the same 2,600 mAh non-user-accessible Li-poly pack, too, though Gordon predicts runtimes might actually be a little longer than for the One M8 running Android, since Microsoft tends to keep a tighter grip on third-party apps that might be profligate with power.
For the most part, Gordon explained, Windows Phone 8.1.1 "Blue" ported across with no issues whatsoever. Sure enough, in the hand it's a smooth-running, beautifully designed Windows Phone, with virtual back, Start, and search buttons running along the bottom, and Microsoft's crisp and clean tiled interface looking great on HTC's excellent display.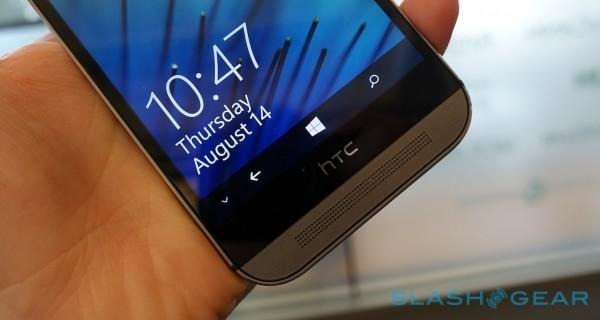 Nonetheless, there are some hardware foibles to the One M8 – not to mention some software preferences at HTC – that need to be accommodated. Prime among those is the 4-megapixel equivalent UltraPixel camera, with a 1/3-inch BSI sensor, f/2.0 28mm lens, and HTC ImageChip 2 processor (there's a 5-megapixel camera up-front, too), not to mention Duo Camera depth-tracking technology.
Microsoft clearly doesn't support that out of the box, and so HTC cooked up its own camera app for the One M8 with Windows. If you've used the Android version, it'll be very familiar: you get the same circular UI in the shortcut menu, and the same manual settings icons across the bottom of the display. Those manual settings can then be saved as a Windows Phone camera lens for easier recall.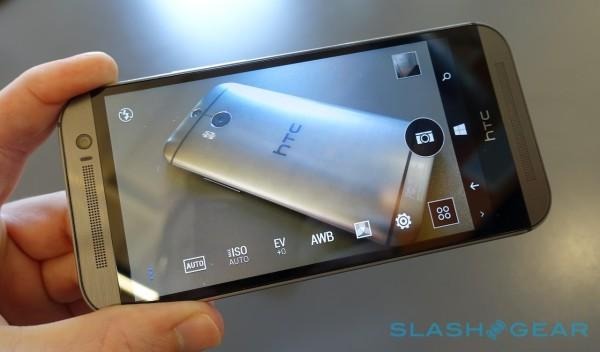 So, all of the depth-sensing data is preserved, and HTC has carried across three of the most popular Duo effects from Android: UFocus, for retroactively changing the point of focus; Foregrounder, for adding textures and patterns to different parts of the frame; and Dimension Plus, to give images a pseudo-3D effect.
Gordon admits that it's the first two which have seen the most use on the original One M8, while Dimension Plus has proven to be a good demonstration tool for Duo Camera at retail. Other effects available on the Android version, like the seasonally-themed falling snow and leaves, may be added in the future, but HTC is yet to decide.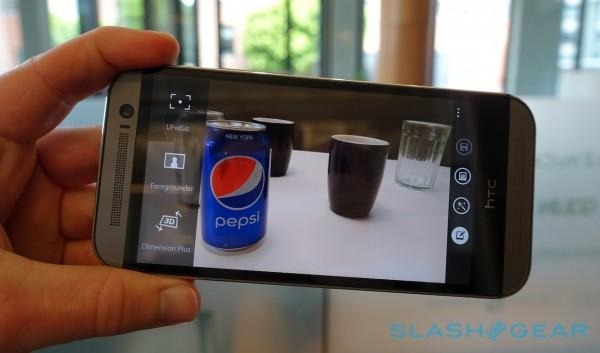 What you don't get is Zoe photography, either the combined "20 stills and 3.6 seconds of burst video" hybrid shooting, or access to the HTC Zoe app for creating video highlight reels and sharing them socially. According to Gordon, that's because HTC wants to "focus on making it successful on Android first," before the company considers bringing it to other platforms. Still, you do get the neat animated previews of video clips in the gallery app.
The other slice of unusual hardware is the IR blaster. Again, it's a first for a Windows Phone, and so HTC rebuilt its TV app to suit. Just as on Android, you get live and on-demand TV listings, as well as the ability to turn the One M8 with Windows into a universal remote, only fitting with Microsoft's UI guidelines.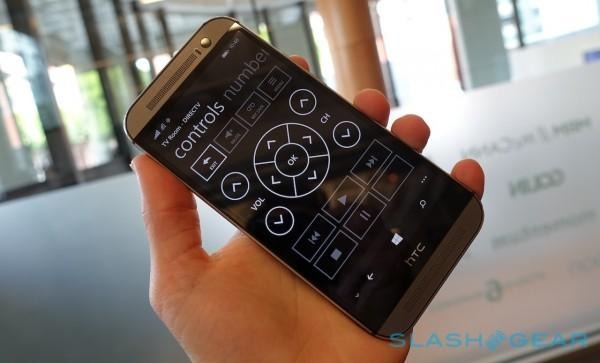 Finally, there's BlinkFeed. HTC moved away from making its news and social aggregator the default homescreen on the Android version of the One M8, instead putting it a swipe away on the desktop, and on the Windows Phone version it's accessed through a Live Tile from the Start screen. Functionally, it's exactly the same, as are HTC's MotionTap gestures, and even compatibility with the DotView case.
We can't really argue with HTC's strategy around the One M8 with Windows. The One M8 remains one of our favorite handsets of the year, with design and build quality a notch above what just about every other Android OEM is doing right now. The Duo Camera system is divisive, with some loving the flexibility it permits while others would simply prefer higher resolution instead, but it's clever and it does at least allow for some interesting photos, not to mention great low-light performance.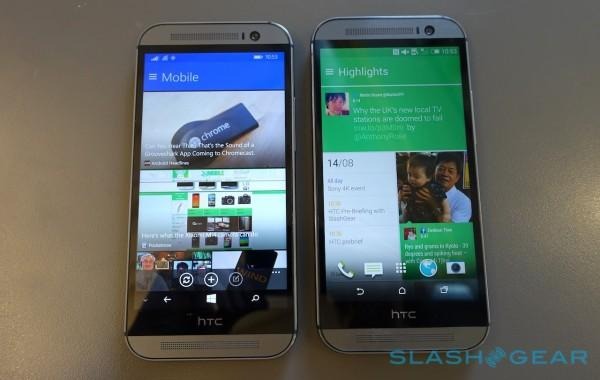 With all that in mind, HTC would've arguably been profligate with its design time and engineering budget had it tried to create an entirely new device for Windows Phone. There may be a little confusion at point-of-sale when it comes to differentiating, thanks to the minimally changed name, but the variations become clear as soon as the screen lights up.
The HTC One M8 with Windows will launch as a Verizon exclusive, though HTC isn't ruling out the potential for that to change along the line. It's on sale online from today, priced at $99.99 with a new, two year agreement (or $29.99 per month on Verizon Edge); in-store availability kicks off tomorrow, Wednesday August 20th.
It's also the first Windows Phone to support Verizon Messages, which supports delivering text messages across WiFi to multiple devices. That's been available for Android and iOS for some time, as well as on the desktop, but the One M8 with Windows marks its first foray onto Microsoft's platform.