T-Mobile HTC Windows Phone 8X Review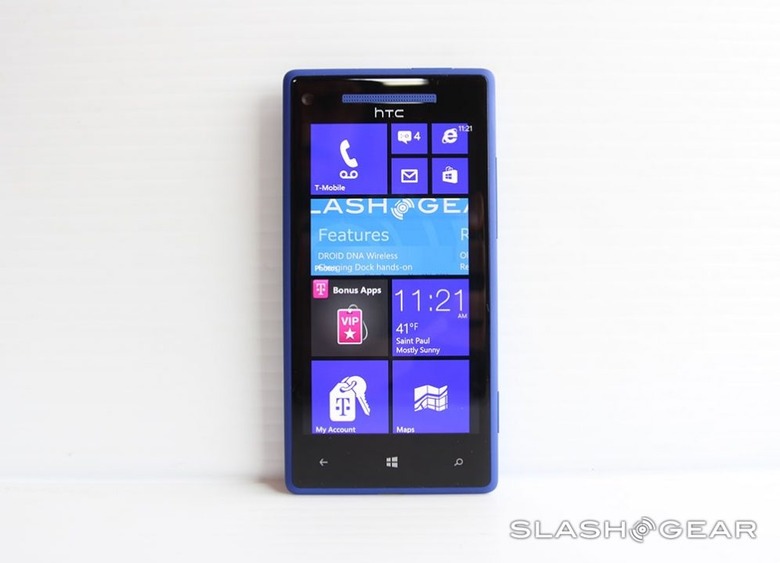 The HTC Windows Phone 8X is without a doubt the finest Windows Phone machine HTC has ever produced, and certainly one of the most beautiful devices they've ever created regardless of operating system. Because we've already done a full HTC Windows Phone 8X review as the device exists on AT&T, the following look a the T-Mobile version will be shorter than your average SlashGear review – especially here since the differences between the devices are so incredibly few. Just as Samsung got wise with the Galaxy S III and having the same hardware and software build, for the most part, for carriers across the earth, so too has HTC kept the fighting "one design for all" spirit here with the 8X, a strong device from all angles.
What you're seeing here is a device with a perfectly loud and well-working set of hardware. The Windows Phone 8X has a lovely 4.3-inch 342 PPI display using S-LCD2 technology with 720 x 1280 pixels – that's quite a few, mind you. Up front you've got a pane of Gorilla Glass 2 from Corning with curved edges and around the edges and the back you've got one single piece of soft-touch plastic. Don't let it fool you though, this device is designed to be rough and tough and hardcore even without a 3rd party case to protect it – though they do already exist, mind you.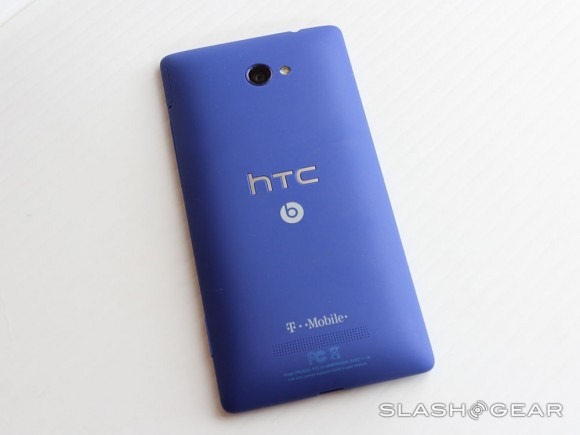 Inside you've got 16GB of storage and 1GB of RAM paired with a the Qualcomm Snapdragon S4 dual-core processor at 1.5GHz – the same as the Nokia Lumia 920 and the Nokia Lumia 810 (the other Windows Phone 8 device released on T-Mobile at the same time as this unit.) On the back you've got an 8 megapixel camera and up front a 2.1 megapixel camera, both of them capable of recording 1080p video for video chat or sharing to the web.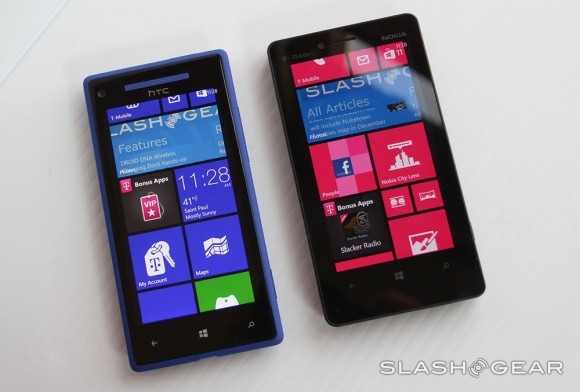 The S4 processor paired with Adreno 225 graphics make this machine run rather quickly no matter the situation and we've yet to find an app that runs less they completely optimally. Video playback is swift and clean, opening any app is a snap, and starting the device up straight from the camera shutter button works extremely reliably. Inside you've got an 1800 mAh battery which, helped out immensely by the Qualcomm processor's battery conservation abilities, makes for a full day's hard work without a problem.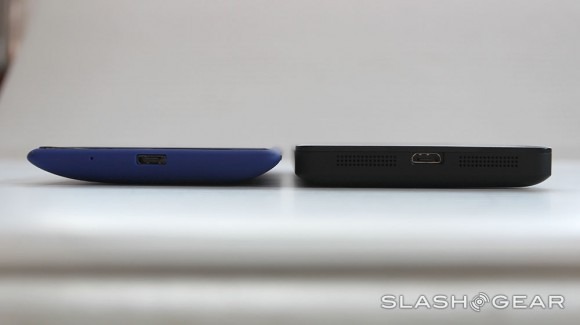 This device is smaller than the Nokia Lumia 810 and certainly feels more like a top-tier device than that unit. The only thing the Lumia 810 has that the Windows Phone 8X does not is a selection of Nokia apps for augmented reality and mapping abilities. Otherwise they work and feel essentially the same – in the software department, at least. The HTC device is also $50 more than the Nokia device at launch.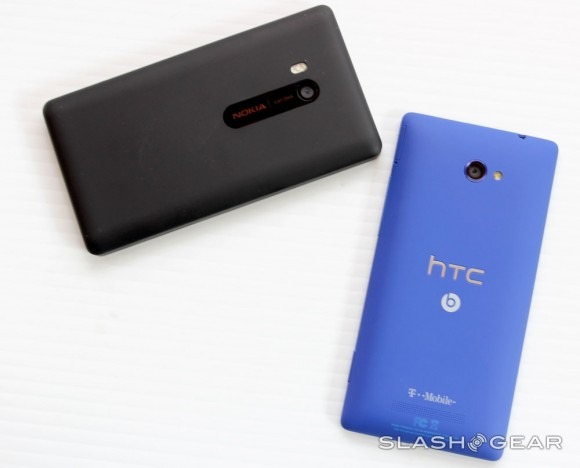 The camera on this device is remarkably similar to the one on the Lumia 810, bringing on high-quality images almost without fail. The one Windows Phone device on the market right now that has photography abilities above and beyond what this Windows Phone 8X is capable of is the Nokia Lumia 920 – what with its PureView technology embedded and all. Have a peek at our Nokia Lumia 920 review and check out a gallery of photos taken by the Windows Phone 8X by HTC right here:
Then know this: this device is a great example of what Windows Phone 8 is possible of. You'll certainly still have to compare to the competition with alternate operating systems, especially those made by HTC running Android, if you want to make a fair decision about which smartphone is best for you. But if you're hankering for Windows Phone 8 specifically, the HTC Windows Phone 8X is easily one of our top choices on any carrier it's with.