SlashGear 101: HTC UltraPixel Camera Technology

This week we're seeing HTC come into the light with a massively important new device by the name of HTC One, and with it, a new collection of features included under the "HTC UltraPixel Camera" umbrella. With the features we're working with here on the HTC One hero phone's implementation of HTC UltraPixel Camera, you'll find that image quality is, first and foremost, not solely dependent on the amount of megapixels a camera has. HTC UltraPixel Camera technology is here demonstrated with an UltraPixel Sensor, HTC ImageChip, f/2.0 Aperture, and Optical Image Stabilization.
UltraPixel Sensor
HTC is bringing what it calls its first UltraPixel sensor to the market with the HTC One, showing off the full setup in the image you see below. This image shows the HTC ImageChip architecture (not unlike what we saw with each of the HTC One models in the past), the UltraPixel Sensor itself, an f/2.0 Aperture, and the HTC One's lens. With the UltraPixel sensor, you'll now be working with larger pixels than the average camera.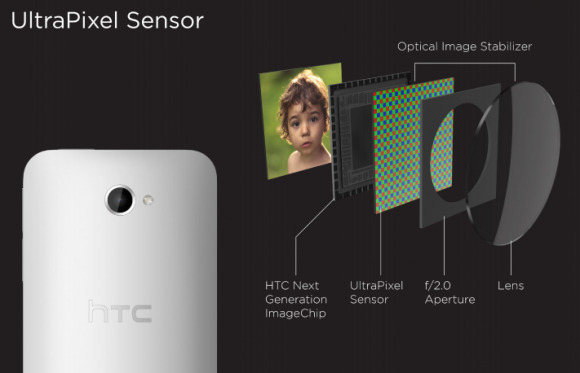 With the UltraPixel Sensor collecting UltraPixel-sized pixels, you'll be getting the ability to capture "300% more light than many of the 13 megapixel cameras on the market." Each pixel contains more light and more data than ever before, all this with a sensor whose size is equivalent to that of a standard 8MP or 13MP smartphone camera. This UltraPixel Sensor is a CMOS BSI and is classified as having a 1/3' sensor size.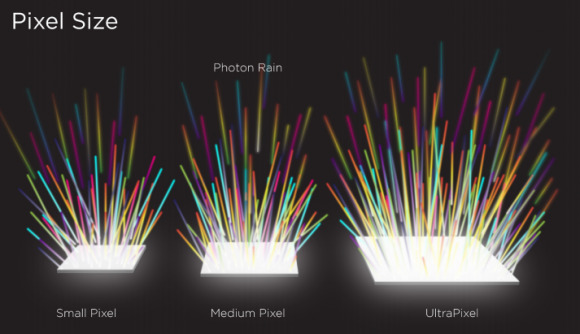 Each photo you're going to be taking will be 2688 x 1520 pixels in size on the HTC One at a 16:9 aspect ratio, and you've got a 5 piece lens element setup with a focal length of 3.82mm. Each one of the pixels you're picking up here is a 2.0 micrometer UltraPixel. These pixels have "effectively" twice the surface area of the standard pixels you're working with on 8MP and 13MP setups, those being generally 1.4 micrometers and 1.1 micrometers respectively.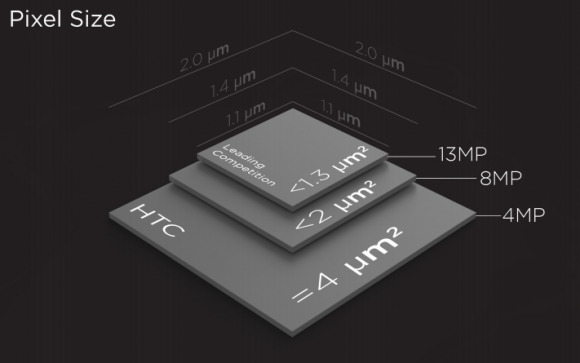 In effect, you've got the same size photo, but instead of creating smaller pixels to fill the area as larger megapixel cameras are doing, HTC is creating larger pixels to fill the area. This results in the HTC One's camera being 4MP strong, but creating photos that are the same size – and better quality – than the larger megapixel solutions. File sizes are smaller for the HTC-taken photos here as well.
HTC ImageChip
With the newest edition of HTC's own ISP (Image Signal Processor), you'll find that the HTC ImageChip feature collection has expanded since the HTC One X arrived on the scene right around a year ago with ImageSense. The first big innovation is a rather speedy 200ms full distance scan for use with Continuous Auto Focus. That's quicker than a human blink – you'll have a harder time being out of focus than you will getting instant focus.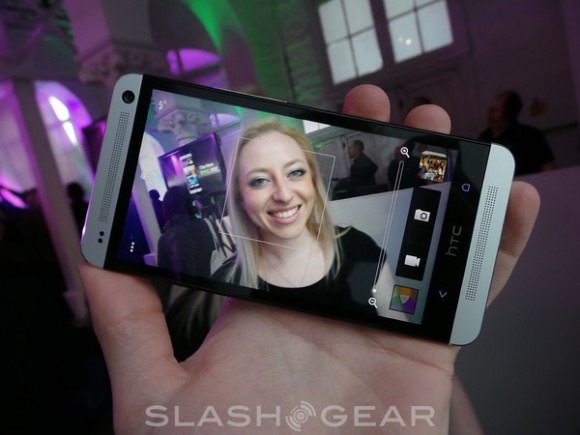 Next you'll find Real-Time Video HDR – with a dynamic range that can be cranked up to a lovely -92dB, you'll be able to "match the human eye capability" as you capture interlaced frames at 60fps. You've what HTC notes is "always on" HDR here for video, even at HD 1080p. Due to the nature of the curved lens, darker spots appear near the edge of your photos almost no matter what – HTC has compensated for this with an algorithm designed specifically for the HTC One's hardware.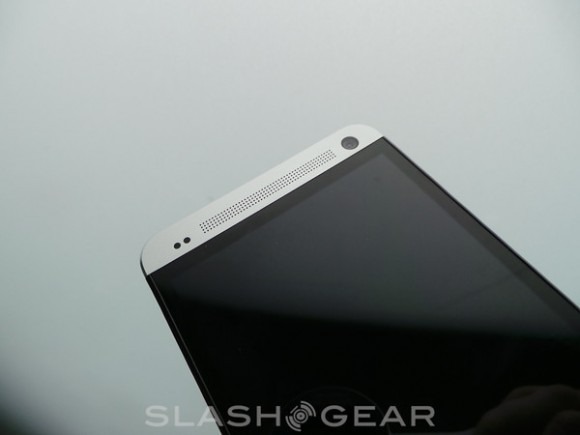 This newest HTC ImageChip also works with de-noise processing on both the front and the back-facing camera on the HTC One. With this simple concentration of effort, HTC says noise is cleanly removed at all times.
f/2.0 Aperture
HTC shows quite simply how the HTC One uses the largest of three apertures available in some of the best selling smartphones on the market today, with the Galaxy S III working with an f/2.6 and the iPhone 5 utilizing an f/2.4. With the HTC One's f/2.0 size, one whole heck of a lot more light is able to be let in, this resulting in better results in low-light photo conditions.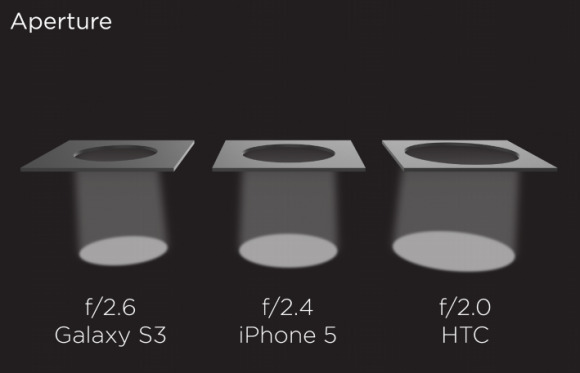 Optical Image Stabilization
The HTC One's camera setup allows its camera to capture a full sized photo as fast as 1/48 of a second. This compares with the current market standard of 1/30 of a second, that speed also the best the HTC One X can do currently. Along with this you've now got a real-deal physical optical image stabilizer (OIS) on the HTC One working with the smartphone's dedicated imaging gyroscope.

With its own OIS, the HTC One's lens physically moves according to what the dedicated imaging gyroscope tells it, this countering the inevitable shake that happens when someone takes a photo without a tripod. This OIS is different from the more common digital stabilization used on many competitor model solutions, those solutions opting to cut out shaking bits of the photo, reducing the resolution of the photo in the process.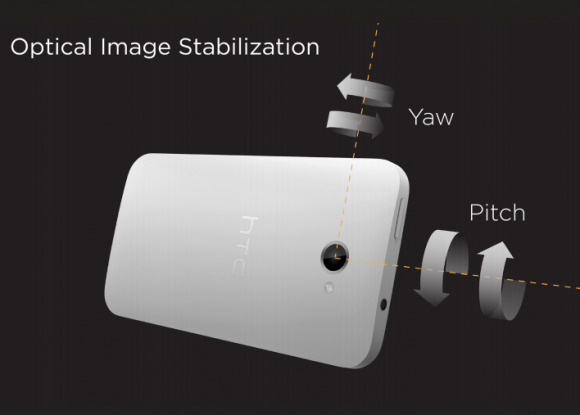 The HTC One's OIS works at an "unprecedented" frequency of 2000Hz and has been made small enough to fit inside the HTC One's relatively thin chassis. Working on two axis, this OIS detects pitch and yaw movements and counters them at 2000 times a second. Video quality is also significantly improved over past solutions as the OIS effectively removes background shakes and mimics smooth panning, top to bottom.
More on the HTC One
Below you'll find a timeline of HTC One hands-on or otherwise in-depth explorations from SlashGear. We'll also have a full review of the HTC One up sooner than later, so be sure to stick around for the big drop! Seeya then!