We've got both the HTC One M8 with Windows and the original HTC One M8 with Android in the house, both of them from Verizon and both of them ready to do battle on a battery tip. The hardware is the same – it's the software that'll make the difference. Below you'll find both the battery quotes and the real-life use drains as we test them.
Overnight we've charged both devices up to full, unplugging them this morning at the same time. It'll be strange comparing the two directly as they've got their own battery read-out software, but here's what we're seeing so far.
After 1 hour:
Windows HTC One: 100% battery, Estimated time remaining 1 day, 15 hours
Android HTC One: 98% battery, Estimated time remaining N/A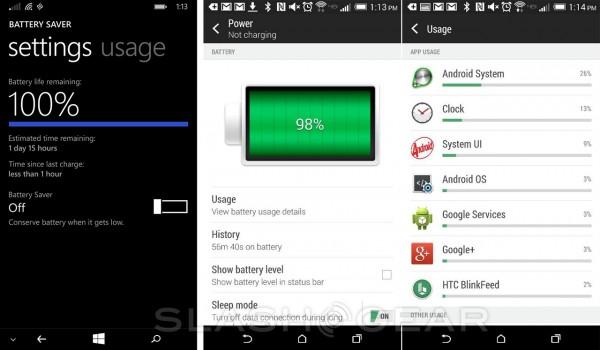 After 3 hours and 25 minutes:
Windows HTC One: 99% battery
Android HTC One: 93% battery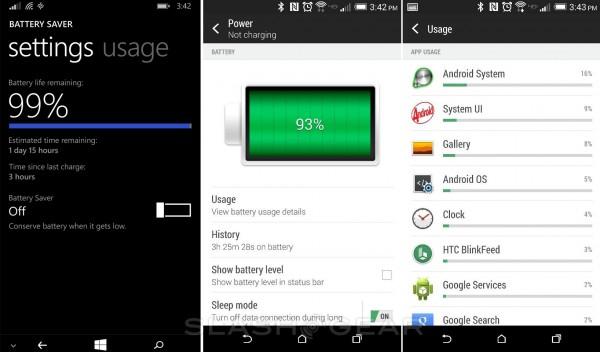 After 1 day, 2 hours, 41 minutes
Android HTC One: 68% battery
Windows HTC One: 81% battery
At this point we've started using the devices to take photos. Every time we've taken a photo on one device, we also take a photo on the other, and always with the standard HTC-made camera app.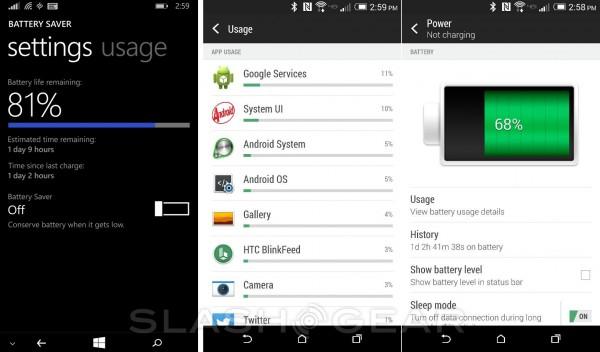 According to HTC's own quotes on the matter, the battery is mean to last as follows:
Android HTC One M8
Usage Time: 12 hours
Standby Time: 12.2 days
Windows HTC One M8
Usage Time: 21 hours
Standby Time: 15.5 days
In other words, HTC sees Android as taking up more power when its in use than Windows Phone 8 does on their hardware. Left to their own devices – standby without action – the devices are far more fairly matched up on the power grid.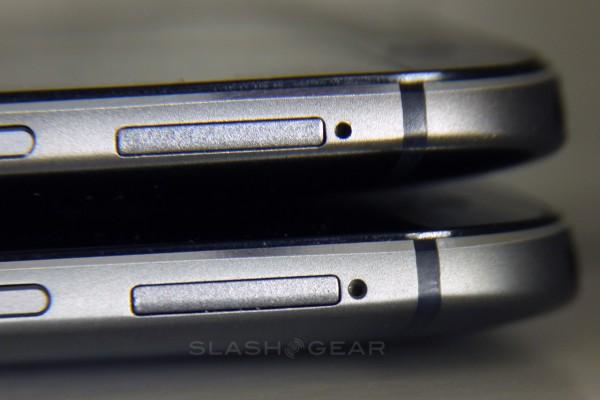 Stay tuned as we continue to run our own tests this week. Let us know what else you'd like to know about the Windows version of the HTC One M8 as well!