CTIA 2012 round-up: Devices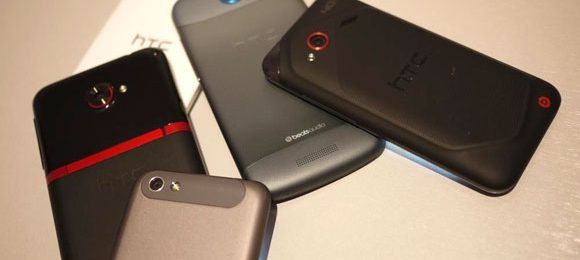 The first of two round-up posts we've got here for the US-based mobile show of the year CTIA is one of devices exclusively, everything you need to know about what was well worth seeing down in New Orleans here in 2012. This year we had a look not only at the devices and accessories that the show had to offer, but hit the attack on social networks as well, with several galleries for your perusal and snapshots throughout our journey so you could take on the trip with us. As for devices, there really wasn't a whole lot of new action coming on from this week specifically, but what was new was fabulous, and what was once only overseas was brought on with a fury.
Start your journey with a bluetooth speakerphone by the name of SuperTooth Crystal, a pebble you'll love to hold. Next check out what the CEO of EA games had to say about the death of consoles. The folks at Jabra brought on a UC Bluetooth headset with a flip-down microphone and a size that reflects its power.
We finally got our chance to see a working version of the massive Toshiba Excited 13-inch Android tablet for ourselves – it's giant! The Galaxy S III with TouchWiz onboard showed up during the show for the first time in the United States – it's lovely in white! The folks at ZTE brought on their full array of tablets to the show, the dual-core ZTE V96 coming on strong with an ultra-simple design and Qualcomm under the hood.
Over at the Kyocera booth we got a chance to peek at their new low-cost duo of Android 4.0 Ice Cream Sandwich devices, both the Rise and Hydro showing us that inexpensive ICS can be a reality without low-quality hardware. HTC brought some fire as well with both a lovely display of their HTC One S micro-arc oxidation process steps and their brand new HTC EVO 4G LTE which we also got in for an awesome HTC EVO 4G LTE photo tour of New Orleans.
One of the very few times we saw Apple at the show was inside the first big keynote, with the FCC CEO using an iPad 3 with LTE in his full address. We got a chance to look at the one new Windows Phone that appeared at the show, the Samsung Focus 2 with a lovely presentation aside AT&T's other big showing. Their other big showing was one of the more impressive of the show, if not for the actual product then for the presentation itself: AT&T Digital Live home automation in a real-life gigantic mansion for your eyes only.
Then of course don't forget what might have been the biggest news in devices of the show – the DROID Incredible 4G LTE for Verizon. This HTC device takes both the DROID Incredible line and the HTC One line and smashes them both into one device, so to speak. Be sure to check out our hands-on with the DROID Incredible 4G LTE and check out the darkness!
Stay tuned to SlashGear as we release the Accessories wrap-up from CTIA 2012 soon!