Kyocera Rise and Hydro budget ICS smartphone hands-on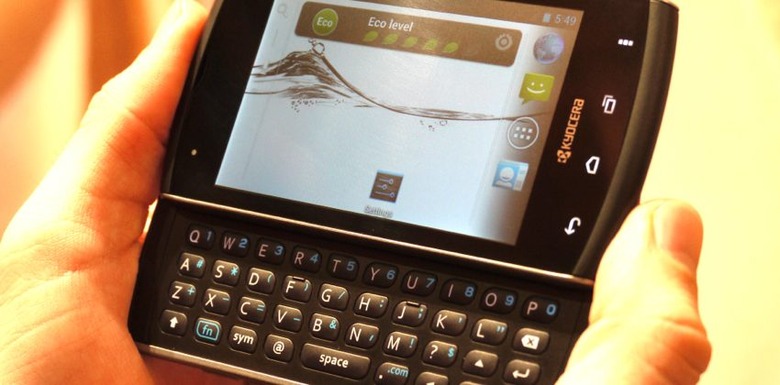 Here at CTIA 2012 in New Orleans Kyocera is jumping back into the smartphone market with a few Android 4.0 Ice Cream Sandwich smartphones. Shown off today is the all new Kyocera Rise budget friendly ICS phone with a slide-out QWERTY keyboard, as well as the Kyocera Hydro — their waterproof offering. Check out the hands-on video after the break.
Kyocera isn't a widely know brand or name, but have been producing budget phones for a long time. Now with a few impressive ICS phones they are looking to jump back into action, most likely from Regional carriers such as Virgin Mobile or Cricket Wireless. Announced earlier today by Kyocera, we were able to grab some quality hands-on with the new phones
[vms 2f016574e9d147092b5b]
The more impressive of the two, the Kyocera Rise comes equipped with a low-res 480x320 3.5-inch display, a Qualcomm single-core processor, 512MB of RAM, and a 3.2 megapixel camera complete with Android 4.0 ICS for the operating system. They've uniquely added the same ICS interface buttons, only they are capacitive and not on-screen like many others. It should be available in the second half of the year although pricing and carriers were not yet available. The overall design and build quality was quite decent, as was the typing experience on the slide-out QWERTY keyboard, but we expect this to clearly come in at a budget-friendly price given the specs.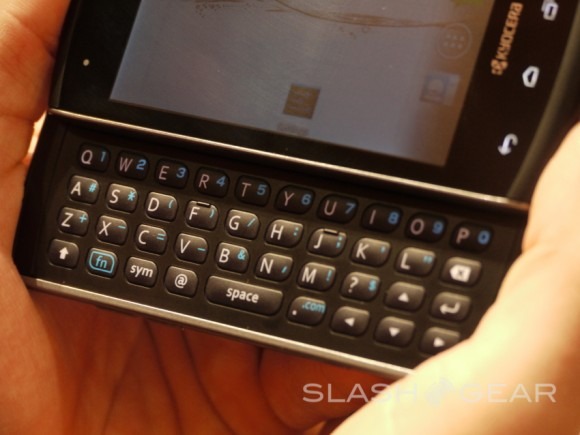 Next up was the new Hydro from Kyocera. This being their water-resistant offering that will also be geared for the budget crowd. If you were waiting for a high-end smartphone from Kyocera that day still has yet to come. With almost the exact same specs as the Rise — only without the QWERTY keyboard — the Hydro offers the same 3.5-inch display with a 320x480 resolution, 1 GHz single-core processor from Qualcomm, 512MB of RAM and 2GB of internal storage out of the gate with an optional micro-SD slot for extra storage.
Again the Hydro is running on a basically stock vanilla version of Android 4.0 Ice Cream Sandwich, and we expect it to also arrive in the second half of 2012. Check out the pictures and more details from the gallery and links below.