CES 2012 Smart TV Round-Up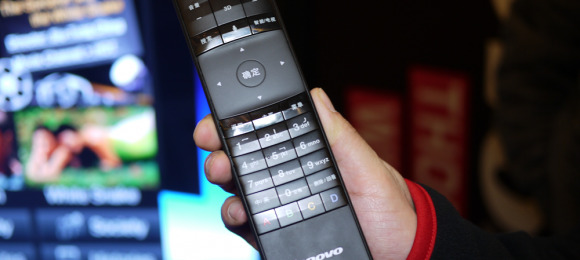 If ultrabooks and smartphones led the charge for your credit card in mobile gadgetry at CES 2012 this week, Smart TV did the same for living room scale tech. Google TV made its new strike on the market, having rallied for a second scuffle after its embarrassing first-gen flop, while homegrown smart TV systems did their level best to compete. All that was wrapped up with oversized LCD and plasma panels or in slick set-top boxes, with the promise of a world of video-on-demand, cloud-gaming and more just waiting at the end of your broadband pipe. Confusing times, perhaps, but not if you head on through to the SlashGear Smart TV round-up!
Riding high on Android and with its expertise in search, Google should've swept the board when it first turned its hand to smart TV. Instead, Google TV was lambasted for its confusing interface, patchy functionality and ever-changing line up of content (made unpredictable by Google's apparent refusal to pay for licensing deals but instead attempting to harness free online streams). With the second-gen system now ready for prime time, the search giant has managed to coax some big names back onboard, as well as tease gamers with the promise of OnLive for console-quality play without any extra hardware beyond a wireless controller.
Samsung, Sony, LG and Vizio were all expected to bring Google TV powered sets to the show, and all but Samsung delivered. LG spared us the heavy-duty specs, only saying that its two Google TV sets would drop later this year and use a homegrown quadcore ARM chipset. Like Vizio, which announced the R-Series of Google TVs, LG has reskinned the core Google UI to suit its own interface styling. Vizio also had two set-top boxes, one adding a Blu-ray drive, the VAP430 and VBR430, which promise to make Google TV more affordable.
Sony, meanwhile, took another approach, not bothering with fully-integrated Google TV HDTVs but instead looking to two new set-top boxes instead. It's possible the company learned the hard way from its first-gen Google TV sets, though the new Network Media Player NSZ-GS7 and Blu-ray Disc Player NSZ-GP9 are arguably more useful given there are plenty of people content with their existing TV but still wanting a smart upgrade.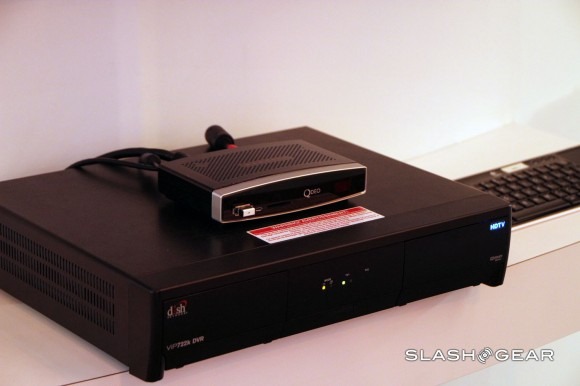 Finally, Marvell brought along its ARMADA 1500 chipset and a reference design Google TV STB to demonstrate it. The company is pushing the design to its hardware partners, along with a useful upscaling addition that promises to make lower-res content and UI look better on a 1080p Full HD display.
As for Samsung, it stuck with its homegrown smart TV platform for CES, though reiterated its support for Google TV and promised that "a forthcoming offering will deliver an entirely distinct experience in the category" later in 2012. That's not to say its hardware this week has been underwhelming, however. Our playtime with Samsung's 60-inch smart TV – which packs Kinect-style motion and voice control – suggested the non-traditional navigation may be gimmicky but the core software is very strong, while integrated DIRECTV support and the potential for hardware upgrades along the line shows services aren't being left behind either.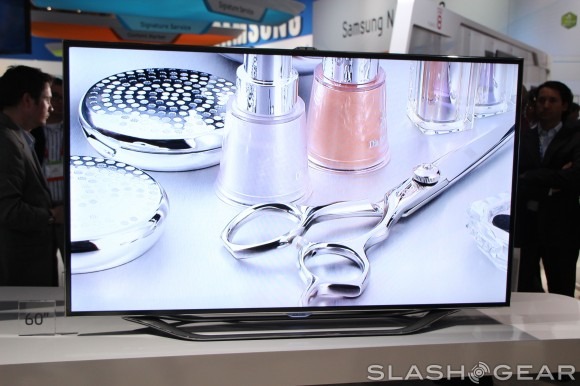 LG may have had Google TVs to show off, but it also pushed ahead with its own platform, and some models ramped up the extras to stand out of the crowd. The Cinema Screen 3D HDTVs, for instance, can use their 3D screen technology for dual-view gaming, each player getting their own full-screen view simultaneously.
Vizio, too, used its own VIA smart TV software on some of its other models, echoing Philips' push for true theater-aspect 21:9 screens with the new XVT CinemaWide line-up. You'll need a big living room to accommodate them – and Vizio will need more luck than Philips, which eventually axed its range – but if you're a keen movie buff they might be a solid alternative to a projector.
Lenovo isn't a name generally associated with TV, so the company's K91 entrant to the home entertainment segment came as something of a surprise. Headed to Lenovo's home territory China first, but with broader international availability expected after that, the K91 actually runs Android but Ice Cream Sandwich rather than Google TV (v.2 of which is based on 3.x Honeycomb) and has a custom UI to suit sofa-bound users.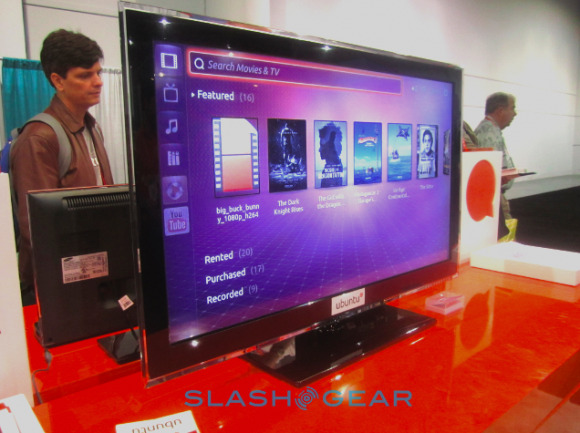 Finally, Canonical is hoping the hunger for Linux-based smart TV platforms will see its own embedded Ubuntu system picks up steam. We were impressed by the performance on the Ubuntu TV the team had prepared for CES, though Canonical wouldn't say much on the "multiple manufactures" apparently in talks about using the system. It'll go head to head with Google's renewed Google TV drive, that's for sure, and the search giant's known brand and significantly improved second-gen software could prove difficult to beat.
Convinced by Smart TV? Considering buying one of these sets, or holding out for more new hardware later in the year? Let us know in the comments!