Vizio XVT CinemaWide smart TVs mimic 21:9 theater experience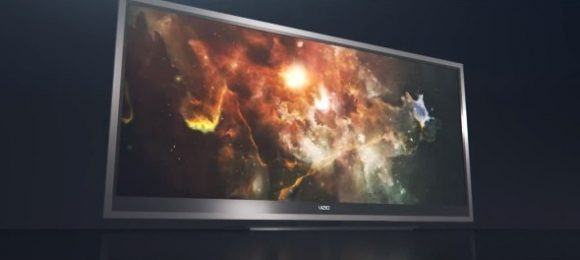 Vizio has unveiled its XVT Series CinemaWide HDTV line-up, a three-strong range of new LED LCD televisions that offer movie theater-style 21:9 aspect displays. Headlining the company's 2012 TV push, the XVT Series consists of the 50-inch XVT3D500CM, 58-inch XVT3D580CM and finally the 71-inch XVT3D710CM. All support smart TV functionality and 3D, using inexpensive passive 3D glasses.
The XVT3D710CM has Vizio's "TruLED" backlighting, while the rest of the CinemaWide line-up has Razor LED side-lighting. Rather than the Google TV integration that the R-Series gets, the new extra-wide sets will instead use Vizio's own VIA smart TV system with Yahoo! apps. All have integrated WiFi-n, however, and a Bluetooth QWERTY keyboard for control and navigation.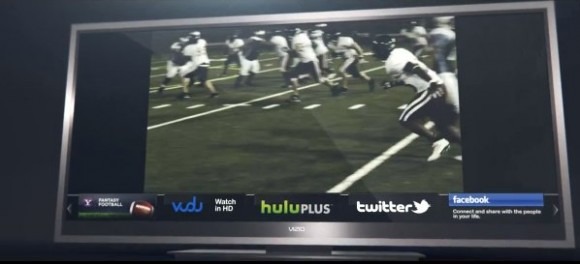 Like Philips' Cinema 21:9 sets, however, it's theater-style entertainment at home that Vizio is particularly pushing. The 21:9 aspect means full-width cinema content can be shown with minimal black bars, though of course it's not much use for streamed or broadcast content (unless you want the picture to be stretched).
No word on pricing or availability at this stage.