Sony outs 2nd-Gen Google TV boxes with streamlined remote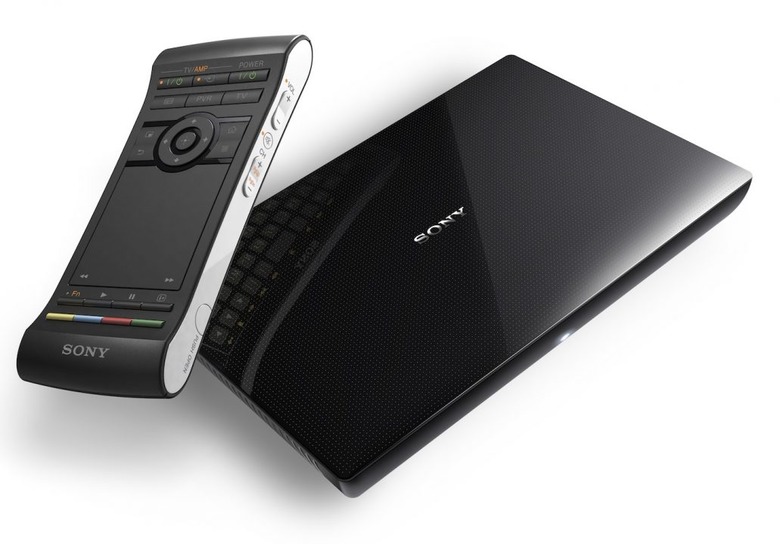 Sony promised second-gen Google TV hardware, and the company has delivered with the new Sony Network Media Player NSZ-GS7 and Blu-ray Disc Player NSZ-GP9, streamlining the remote and boosting cross-platform support. Gone is the button-festooned madness of the original line-up, replaced with a straightforward trackpad on one side and a backlit QWERTY keyboard on the other. However, either can be bypassed thanks to an integrated microphone for voice-recognition and control.
There's also a 3-axis motion sensor, for using the new boxes as Android games consoles, and various dedicated hardware buttons for navigation. It'll work as a universal remote with select A/V kit too.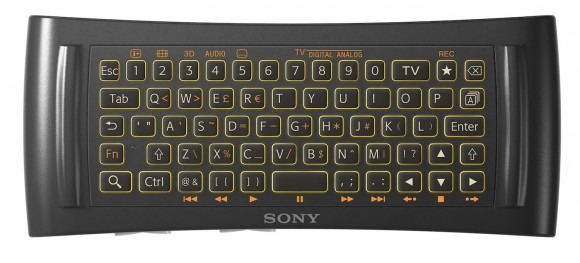 Of course, the star of the show is Google TV v2.0, the new version of the smart TV platform, paring down the on-screen UI so as to make it less overwhelming and improving search results across the various live, recorded and on-demand content available. There's also Android Market support, albeit only for apps that have been tweaked to play nicely with TV resolutions and Google TV hardware.
The NSZ-GS7 is the basic model, a simple way of converting your regular TV into a smart TV. The NSZ-GP9 adds in a Blu-ray player for more HD home entertainment. Both can be paired with a range of mobile apps on Android and iOS, with Media Remote used to instantly send content – such as a website – from the phone/tablet to the TV screen, or vice-versa. A TrackID app can be used to ID music and video playing on-screen.
The Sony Network Media Player NSZ-GS7 and Sony Blu-ray Disc Player NSZ-GP9 are expected to hit North America and Europe in early summer 2012, with broader availability to follow. Pricing has not been confirmed at this stage.