This week the folks at Microsoft have revealed one whole heck of a lot of information on their upcoming operating system for mobile devices: Windows Phone 8 "Apollo". At the Windows Phone Summit this year we've gotten the full pulldown of information ranging from hardware to software to developers and back. Let's start our journey with a peek at the Star Screen – the face of Windows Phone having been pushed to a new level of powerful here with the simple inclusion of a new tile size – tiny!
User Interface
For the most part, Windows Phone will look the same as it has throughout Windows Phone 7. The big change is the Start Screen's new inclusion of your ability to choose between three different tile sizes: small, medium, and large. The smallest tiles are going to be great for app icons as well as simple number-based notification types of tiles (like an email inbox). The largest tiles will be great for applications such as your calendar which can have quite a bit of information for each day.
The large tiles will also be able to be customized, this being an ability that developers have had in the past but now that anyone will be able to work with. Color customizations are included here as well as in each of the other tiles, with new colors coming in as well.
Shared Windows Core
Windows Phone 8 will be sharing several elements with Windows 8 for the desktop environment, including device drivers, kernel, media foundation, and a file system. This will allow developers to create applications that work for one system and quickly modify it to work on the other. Windows Phone 8 will be prepared for multi-core processors and many desktop-level abilities, this bringing the whole Windows world closer together than it ever has been before.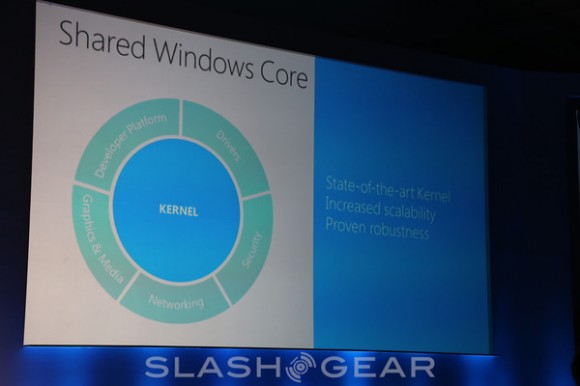 Hardware Upgrades
The Windows Phone 8 experience will be pushed to more devices than ever before, including devices working with three different screen resolutions – including WVGA, WXGA, and 720p. This OS will be able to support multi-core processors and device drivers, this here meaning anything from single-core to dual-core, quad-core, and beyond. Windows Phone 8 will be able to support SD cards, NFC for mobile payments in a host of new ways, and of course you'll see a much more indistinguishable set of differences between Windows Phone 8 for mobile and Windows 8 for desktop computers, tablets, and everything in-between.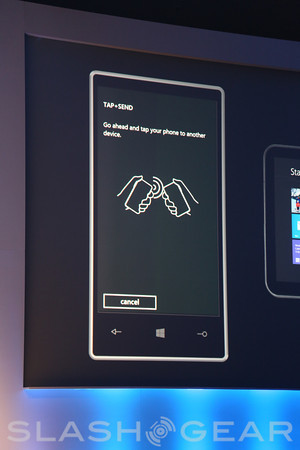 Nokia Maps
You'll find that Nokia's push for mapping has struck a big chord with Microsoft this time around, with Nokia Maps sweeping across the Windows Phone 8 experience. You'll be working with Nokia's NAVTEQ data for mapping and offline maps will be key. Have a peek at our hands-on with Nokia's mapping apps here, courtesy of Nokia at CTIA 2012:
Wallet and NFC
As you may have guessed, the NFC craze is about to be fully realized by Microsoft with Windows Phone 8. Working with not just the Windows Phone Wallet app, but with photo and media transfers as well. When one platform takes hold, the rest do too! Your cash transfers inside the device will now include in-app purchases as well, and a big jump forward with a new Chase Windows Phone 8 app was revealed at the event right alongside the NFC news galore.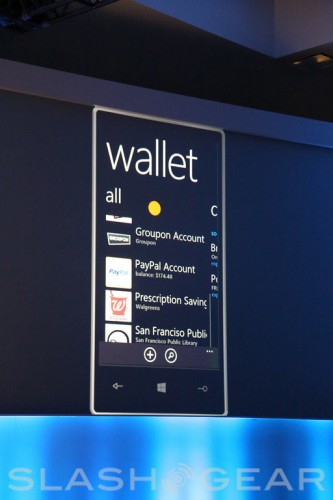 Business Upgrades
You'll find that the business end of the Microsoft stick is strong in this release, with Windows Phone 8 bringing on a host of enterprise abilities in an attempt to grab at the ever-shrinking BlackBerry segment out there in the wild wild business universe west. Have a peek at the Windows Phone 8 business features and let us know if you're planning on going WP8 for your enterprise in the near future. Internet Explorer 10 will be included on Windows Phone 8 as well for those business owners who seek familiarity.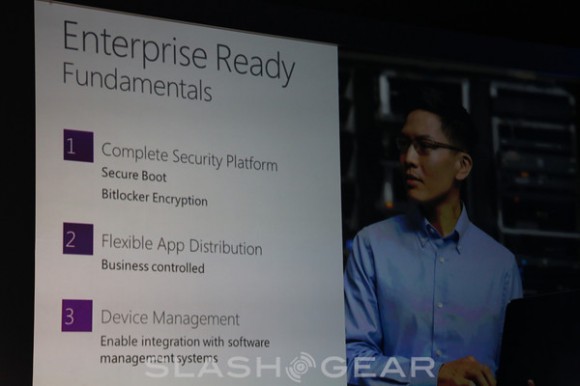 Gaming and App Development
As it always has been with Windows Phone 7 and forward, Microsoft is once again pushing for heavy developer involvement with Windows Phone 8. This push includes DirectX and native code development for super-easy porting and new creation. Games coming on quick!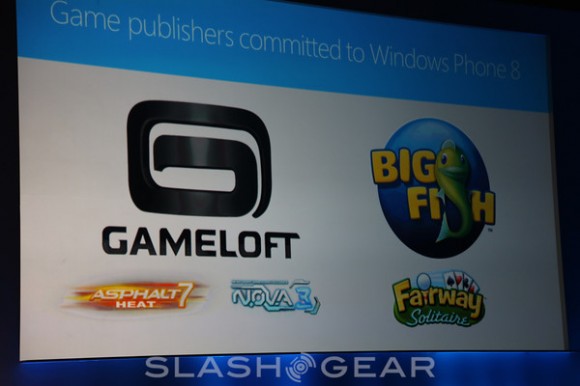 Check the Windows Phone 8 portal as well as our Windows Phone Summit portal for more news as it pops up all day long!