Windows Phone 8: Multi-core, 720p displays, microSD and NFC Wallet Hub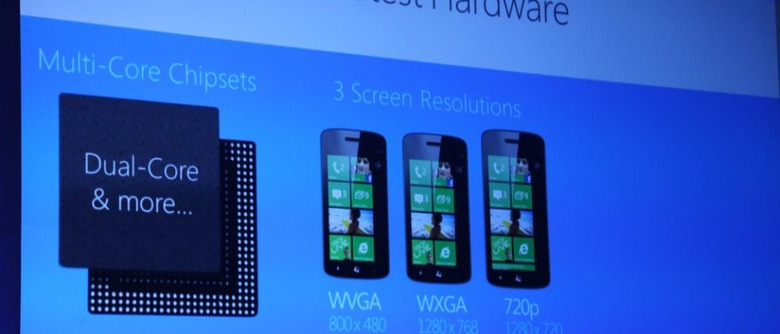 Microsoft has addressed hardware complaints about Windows Phone, confirming that Windows Phone 8 will support not only multi-core processors but a range of display sizes. Rather than the single-core devices with WVGA touchscreens, new Windows Phones will also support chips with two or more cores along with up to 720p 1280 x 720 16:9 displays. Plus there's news on storage and NFC.
There'll also be 15:9 aspect WXGA 1280 x 768 resolution, for a total of three display sizes. Apps coded for Windows Phone 7 already in the Windows Phone Marketplace will run automatically on the larger resolution displays, scaled up to suit.
Meanwhile, there's now microSD card support for removable storage, addressing one serious complaint about earlier phones with minimal onboard capacity. Not every Windows Phone 8 handset will have a microSD slot, but
Microsoft has also added NFC capability to Windows Phone 8, for what the company says will be "the most complete wallet experience" in the new Wallet Hub. It will support third-party services via an API – such as coupons, balances on other services, etc – and a secure payment system as long as you have a Secure Payment SIM.
"We've seen Google, with their wallet, put the secure element in the device" Microsoft's Joe Belfiore said today. "The side-effect is that some mobile operators have removed those elements because they want their customers to be able to move their payment system from one phone to the next."
Microsoft will partner with Orange among other carriers for mobile wallet systems in Europe. In the US, Microsoft has been working with Isis – the combined effort of AT&T, Verizon, T-Mobile and others – and will have a solution "over the course of the next year" though not at launch.