Chase Windows Phone 8 app this year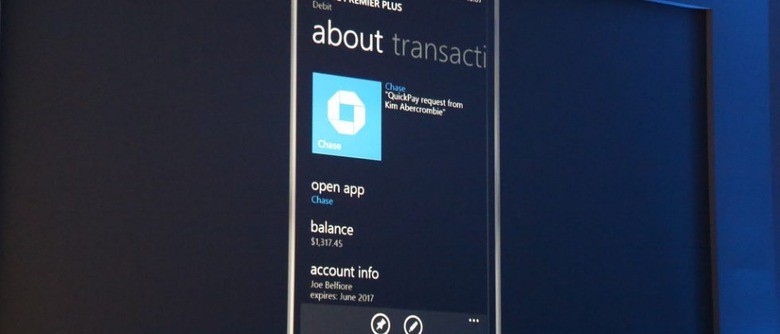 Microsoft has confirmed that bank Chase will be releasing a Windows Phone app for the newly-previewed Windows Phone 8 platform later in the year, adding secure banking to the Wallet Hub. The app will support depositing checks to customers' accounts simply by snapping a photo of them.
The Wallet Hub uses Microsoft's new NFC support added to Windows Phone 8, pulling together secure payments, loyalty cards and coupons into a single location on the phone.
The Wallet will also feature a PIN, which can be used to protect any purchases made using the phone. That covers both NFC transactions and Marketplace purchases, and means that even if the Windows Phone itself isn't secured with a lockscreen PIN, people picking it up won't be able to spend the users' money.
Chase's app – which will drop later in 2012 – supports showing the current balance of things like debit cards, checking accounts and credit cards. It also lists Chase Quickpay requests.