Windows Phone 7 Mango Leak Available for Download Now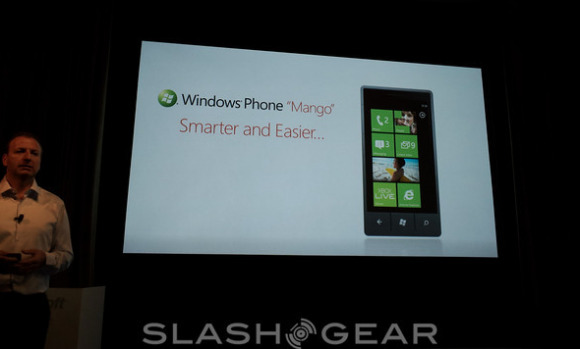 The folks at Microsoft have released build 7720 for their Windows Phone mobile operating system internally this weekend, a leaked version of this full upgrade to what's otherwise known as Windows Phone Mango available now. This is NOT an official release from Microsoft as it's only been sent out internally, within the company, that meaning of course NOT FOR YOU! But that doesn't hold back the folks at XDA Developers does it? I think not. Hackers rejoice, today you may load an early version of the final Windows Phone Mango build on your devices.
Last we heard, this Mango build was supposed to be being released on the 1st of September, this internal release therefor right on schedule. Back on July 26th, we knew this release (an earlier version, that is,) to have been released to manufacturing, while it was all the way back in June that we knew Windows Phone Mango to be sent out to developers. If you'd like to know more about Windows Phone Mango, hit up our official SlashGear 101: Windows Phone Mango post for all the details.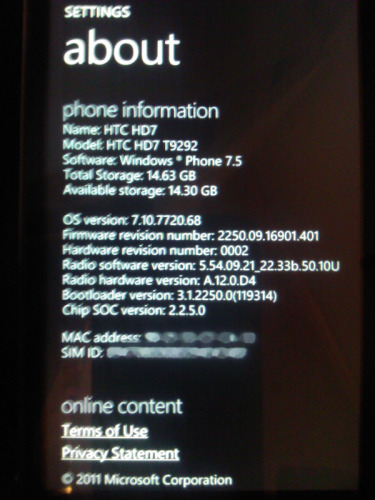 For a Window Phone user to be able to load this, again, non-officially released build, you'll have to grab the post-NoDo update 7392 first. Learn all about that and the terrifying truth straight from the mouth of the leader in the post Microsoft: Unofficially updated Windows Phones won't get our software. Users of Windows Phone Mango Beta may jump to this update without upgrading anything in-between. All of this is explained in the original instructions at XDA if you do so dare to do so. This software update has been confirmed on the following devices: HTC HD7, HTC 7 Mozart, HTC 7 Trophy, Samsung Focus, HTC Arrive, Dell Venue Pro and the LG Optimus 7 – each of which we've either got hands-on time with or full reviews of – check em out!
[via XDA Developers]