Microsoft: Unofficially updated Windows Phones won't get our software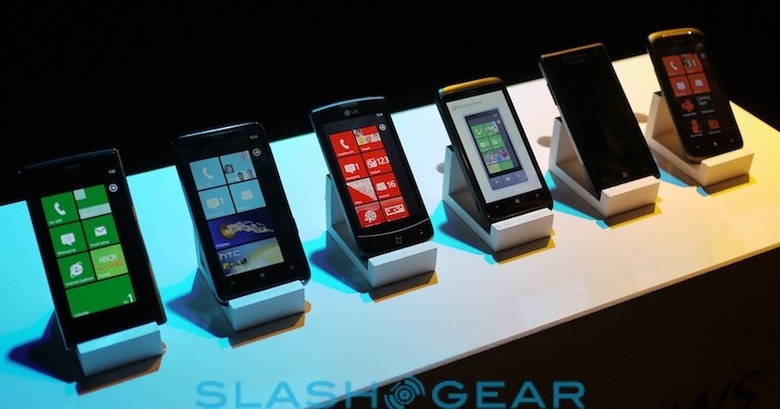 Microsoft has confirmed that Windows Phone 7 handsets unofficially upgraded to NoDo (aka update 7390) using the ChevronWP7 tool will not be able to upgrade to the new 7392 version being pushed out now, at least by official means. According to the Windows Team Blog, the unofficial modifications leave the Windows Phone handsets looking to the Zune PC software as incompletely upgraded: because of that you get error code 80180048 and can't go any further. Build 7392 isn't expected to bring any especially interesting changes, but the issue could lead to headaches down the road when Microsoft releases more significant updates like Mango to the platform.
More worrying, Microsoft's Brandon Watson says that, since the development team is focussing on getting Mango out on time, "undoing this specific problem was not in our schedule." Instead, it's a case of waiting for the ChevronWP7 team to release a fix which will get modified handsets back on the official Windows Phone path – something they are supposedly working on – or taking your phone back to the carrier or vendor and asking them to reflash it.
Ominously, Watson says that "because of this known error code, it is up to the mobile operators as to what they want to do with your phone" suggesting that some may be less willing to overlook hacks than others, and refuse to repair the device under warranty. Nobody likes waiting for software – since the news that HTC was pushing out Android 2.3 for the Desire HD and Incredible S yesterday we've been mashing the "check for updates" button on our phones in the hope that they'll grant us some Gingerbread – but this underscores that there can be side-effects to workarounds intended to help us jump the official queue.
Microsoft has been admirably transparent in detailing the stages official software goes through at their "Where Is My Update?" site, but whether carriers will be willing to shoulder the blame for the NoDo delays that prompted the mods, or stick resolutely to the line that customers should wait until the upgrades are reader, remains to be seen.