Tired of waiting for NoDo? Download it yourself.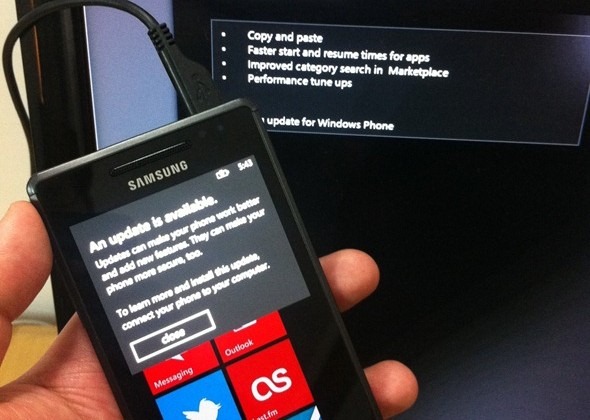 Microsoft has announced it is pushing out the NoDo update for Windows handsets, but the update may be a bit slow in coming to your phone. We posted the timetable from Microsoft last week. But if you are tired of waiting, you don't mind a little risk, and want to be able to copy and paste without delay, you are in luck. A blog post by Chris on My Coding Adventures, offers a way to download the update right now.
The update is not reversible, so you do it at your own risk. But then, as Oliver Haslam said on Redmond Pie "it's not like your WP7 handset is particularly useful anyway..." (he said it, not us!).
According to the original blog post, Microsoft made this possible by releasing a support tool for Windows Phone yesterday:
Inside that tool, were unreal hidden gems.

Basically they've created a managed wrapper over the whole update process for us, rather nice of them.

So I flashed my HTC Mozart back to RTM (7004) via a ROM update HTC ship and whipped up a little application to flash pre-NoDo (7008), NoDo (7355), NoDo update 1 (7389) & NoDo update 2 (7390) all in a single process. No I don't care which carrier you are on, which phone you have, it'll just update your phone accordingly.
If you want to try it out, go here. And you do so at your own risk.
[via Redmond Pie]