Dell Venue Pro Hands On [Video]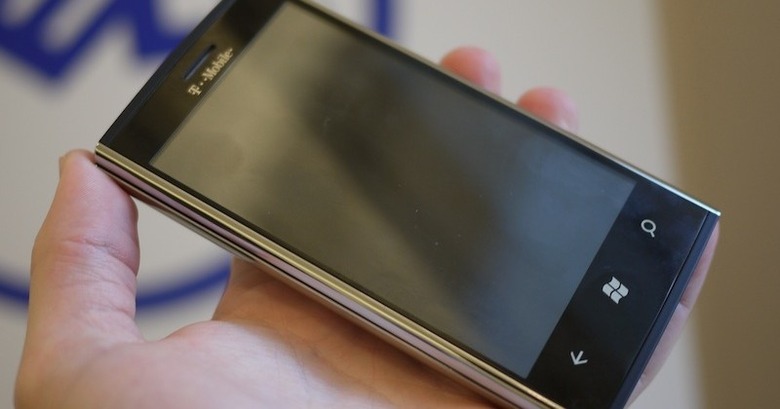 One of the devices we were excited to get our hands on, the Dell Venue Pro stands out amongst the crowd as simply being one of the most unique looking devices to launch with Microsoft's Windows Phone 7 mobile Operating System. Featuring not a landscape sliding QWERTY keyboard, but a portrait variation, the Venue Pro offers a capacitive touchscreen, just to make the whole package better.
First and foremost, the 4.1-inch capacitive touchscreen display is very responsive, as we've come to expect and receive from the Windows Phone 7 devices so far. And, while there's a hardware keyboard hidden away inside the package, there's also the on screen keyboard that Microsoft developed for Windows Phone 7. It works well, but the hardware keyboard surprised us the most, as it is very tactile, and offers great feedback. The device itself isn't too thick, and and the sliding mechanism is strong — or so it seems with just the initial hands on.
[vms feab575962e78e006250]
The Venue Pro features the same 1GHz Snapdragon processor under the hood, and, just as we've seen in our other hands on, the handset is very responsive. While it may be the most unique of the Windows Phone 7 smartphones, it's also strong enough to keep up with the pack. Check out the full hands on gallery below.
For more information and discussion about Windows Phone 7, check out Windows Phone Forums.