LG Optimus 7 Hands On [Video]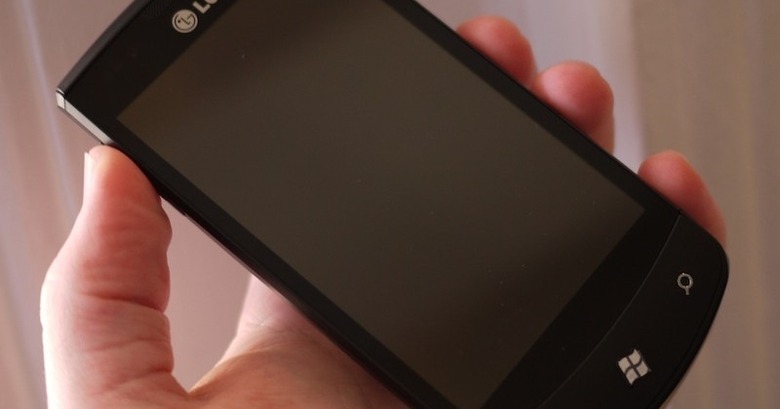 So far, the devices featuring Microsoft's brand new mobile Operating System, Windows Phone 7, have been all top-notch in their manufacturing. The OEMs have obviously put a lot of effort into making the top-end devices that Microsoft expected for their brand new mobile OS, and LG is no different. While it may not look as shiny or flashy as some of the other Windows Phone 7 devices, once you get the device in your hand, it's a different story. It's surprisingly nice. The top panel of the handset is angled, which makes for a complete package that fits nicely into the hand.
You'll find a 3.8-inch WVGA capacitive touchscreen on the Optimus 7, and even if it is the company's entry into the Windows Phone 7 market, it features the same specifications as every other device, in all of the right areas. You'll find a 5MP camera on the back of the device, and the 1GHz Snapdragon processor under the hood. The device is fast, just like every other device we've had the pleasure of a brief hands on. Moving through window animations and changing applications is easy, almost seamless.
[vms fe25a71d030b67eb83bf]
Interestingly enough, LG is the only manufacturer to include a DLNA application. Unfortunately, while we would have loved to test it out in our early preview of the handset, we weren't able to, as there weren't any DLNA devices around. At first glance and usage, the LG Optimus 7 is a strong contender for your attention and money, as it's another high-end device featuring Windows Phone 7 to stand out amongst the pack. Check out our full hands on gallery below.
For more information and discussion about Windows Phone 7, check out Windows Phone Forums.