SlashGear's Best of IFA 2017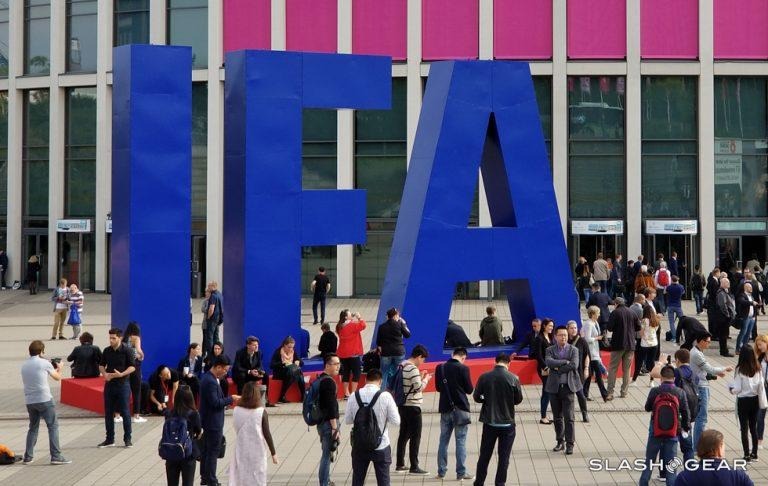 If there's one thing you can say about IFA 2017, it's that the European uber-show isn't short on new products. Every year manufacturers bring the best TVs, phones, laptops, and more – along with more refrigerators, ovens, and robots than you could imagine – to demonstrate that, when it comes to consumer tech, CES certainly isn't the be-all and end-all. Here, then, is SlashGear's best of IFA 2017.
Best Tablet - Acer Switch 7 Black Edition
Mobile computing is usually about compromise. If you want power, you sacrifice battery life and portability. Want a potent GPU? Don't expect a minimalistic machine. Yet Acer has managed to buck the trend, and the Switch 7 Black Edition not only has an 8th-generation Intel Core i7 processor and discrete NVIDIA graphics, but does so with a slim, completely fanless design. In a segment crowded by capable 2-in-1 tablets, that makes this skinny Acer stand out.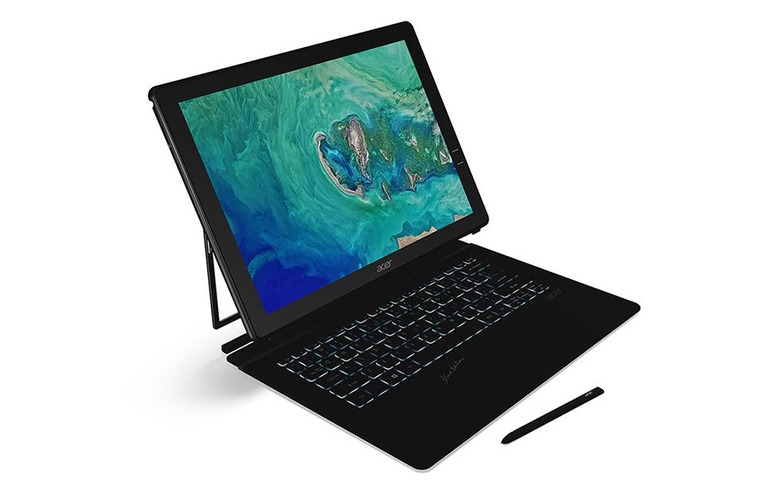 Best Entertainment - DJI Mavic Pro Platinum
Drones are big business these days, and DJI straddles both the consumer and professional markets. The new Mavic Pro Platinum addresses one of the most common complaints about them: that they just make too much noise. Inside the new, platinum-finish shell are motors good for a hefty 60-percent reduction in noise, meaning it's a far less frustrating way to capture 4K aerial video.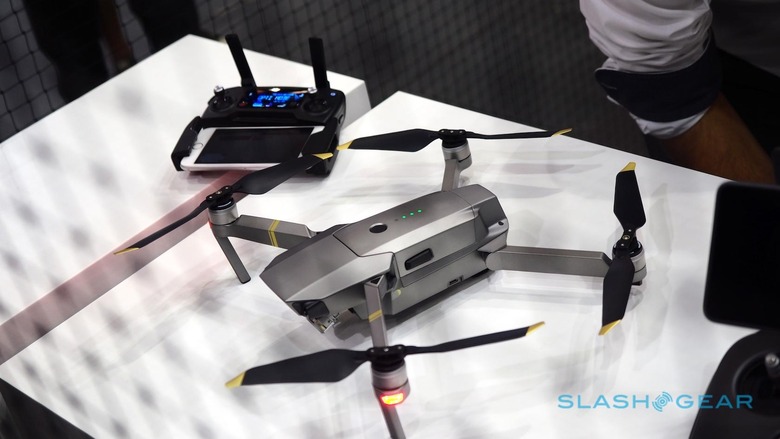 Most Innovative - Sony Xperia Ear Open-Style Concept
Sony's Xperia Ear Open-Style Concept earphones are bigger than AirPods and, unlike many wireless headsets we've seen at IFA this year, they still don't have a definite release date. They still blow rivals out of the water, though, with their exceedingly clever open-loop earbuds. Allowing you to hear not only your music, but ambient sound around you, they should make things like cycling safer as well as keeping you engaged in school or at the office while still churning through your Spotify playlist.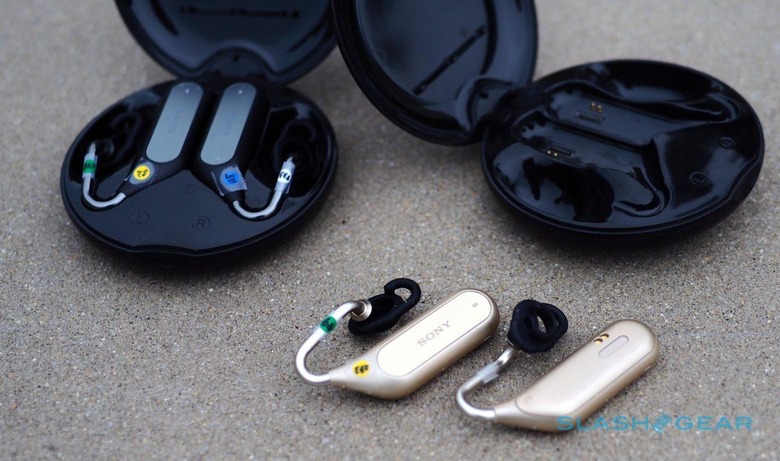 Best Smartphone - LG V30
2017 is turning into a bumper year for smartphones, but LG is carving out its space in the segment with the V30. With wafer-thin bezels, an emphasis on camera quality, and thoughtful differentiating features like a high-quality headphone DAC, the LG V30 manages to set itself apart from its Android rivals. It's arguably everything we hoped the G6 would be, and more.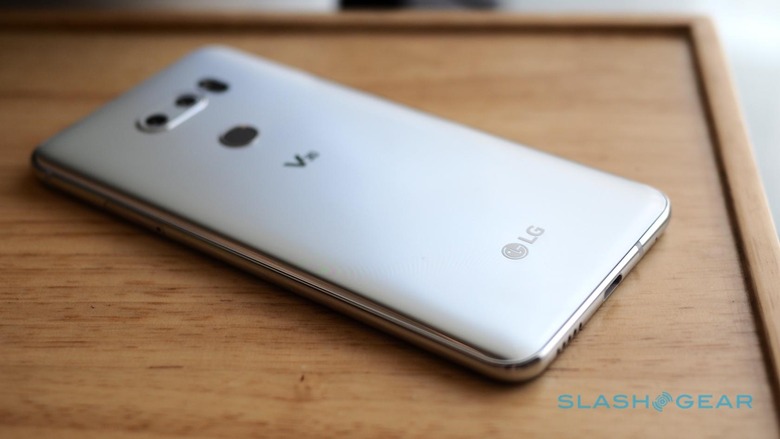 Best Fitness Wearable - Garmin Vivoactive 3
While smartwatches in general may be stagnating, fitness remains an area where the tech strapped to your wrist can be incredibly helpful. Garmin's newest Vivoactive 3 may look like a regular watch, but behind its circular touchscreen there's GPS, advanced fitness tracking, and the new Garmin Pay mobile payments system. That means you can not only leave your phone behind when you're out getting fit, but your wallet too.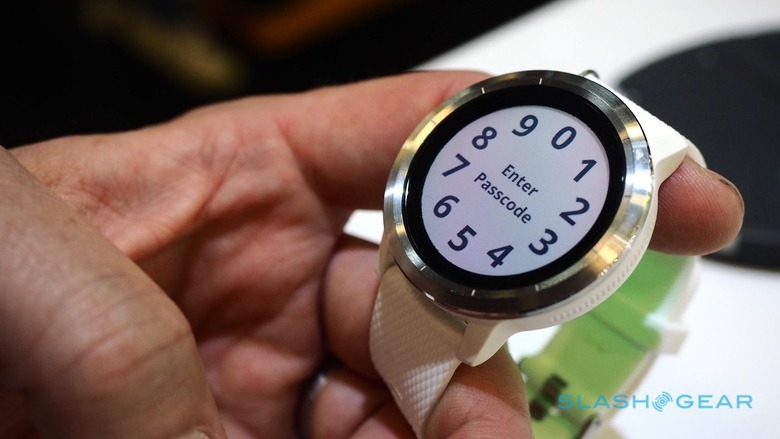 Best Laptop - Lenovo Yoga 920
Laptops aren't in short supply at IFA each year, but the Lenovo Yoga 920 stands out of the pack. With the latest iteration of the company's still-impressive watchband hinge, 8th-generation Intel Core processors, and Thunderbolt 3 connectivity it ticks all the core boxes. Throw in a far-field microphone array that allows you to speak to Cortana from across the room, even when the Yoga 920 is on standby, and you've got a mighty flexible, sleekly portable machine.
Best Accessory - SanDisk 400GB microSD
If there's a single fact of geek life, it's that you can never have enough storage. SanDisk's 400GB microSD has more capacity than some laptops, which is more than impressive when you think of slotting it in your phone, tablet, or camera. It's even fairly reasonably priced.
Most Promising Technology - Tempow
On the list of things we take for granted, Bluetooth ranks pretty high up. In fact it took startup Tempow to prove you can teach an old dog new tricks, with clever software that allows a single Bluetooth device to transmit audio to up to four speakers or wireless headphones simultaneously. That was enough to catch Motorola's attention, which promptly made it a headline feature of the new Moto X4, and we're hoping it spreads not only to other phones but TVs and more.
Best IoT/Smart Home - Neato Botvac D7
Although connected devices in the home are proliferating, they're generally still not that smart. Neato's Botvac D7 isn't the company's first robotic vacuum cleaner but it's definitely its cleverest. Once the robot has mapped out your home's floorplan, you can use the companion app to zone out no-go areas. It's an idea so simple, you have to wonder why no other robotic vacuum offers it.

Best of IFA 2017 - LG V30
If IFA represents the latest and greatest in technology that fits into your life, then the LG V30 epitomizes that ethic. Certainly, it'll replace your camera and your media player, while its sizable screen could easily stand in for your tablet, but it's the usability and flexibility of those features which makes the V30 such a success. It's a fitting winner of our Best of IFA 2017 award as we close out the show.