DJI updates or refreshes drones: Mavic Pro, Phantom 4 Pro, Spark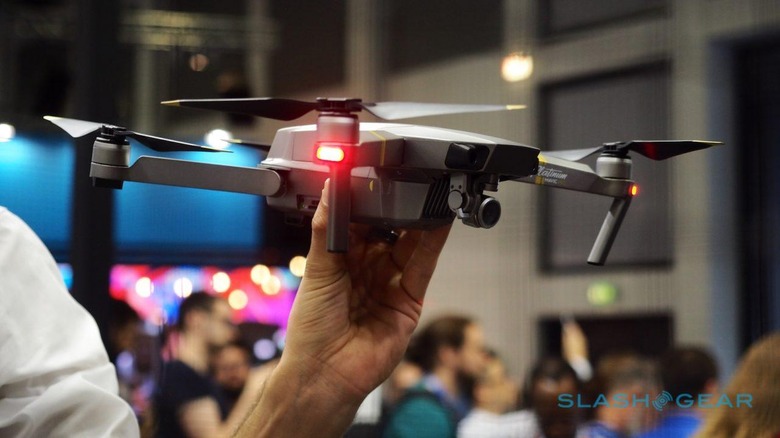 DJI has arrived at IFA 2017 with a lot to show off. Though the company isn't showing any drones that are wholly new, it does have a couple of refreshes on-hand for the Mavic Pro and the Phantom 4 Pro. On top of that, it has introduced a new usage mode for its DJI Spark camera, allowing users to easily take panoramic photos and share them with friends.
First, though, let's tackle those refreshes. The Mavic Pro is getting a new lease on life with the launch of the Mavic Pro Platinum, appropriately outfitted in a platinum shell. While that will be the most obvious outward difference, the improvements DJI has made to flight time and noise power reduction are the real stars of the show.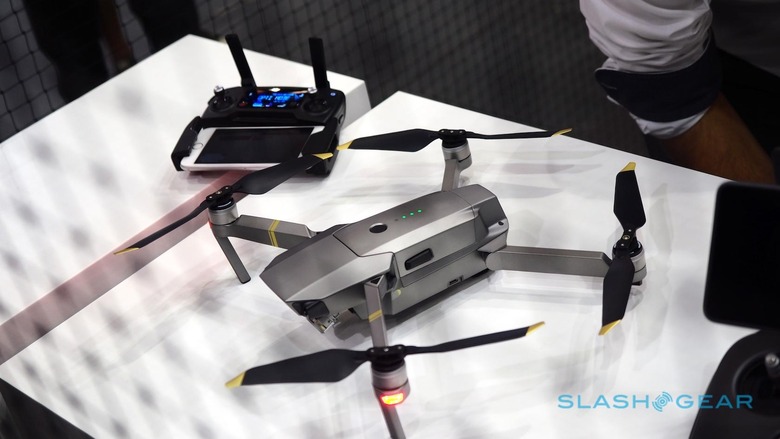 The Mavic Pro Platinum boasts an 11% increase in flight time over its predecessor, bring the total amount of time it can spend in the air up to an impressive 30 minutes. Both that flight time increase and a stated 60% noise power reduction are thanks to the Platinum's new electronic speed controllers and propellers. Group all of that with a 4K stabilized camera and a 4.3 mile range, and the Mavic Pro Platinum sounds like a solid little drone.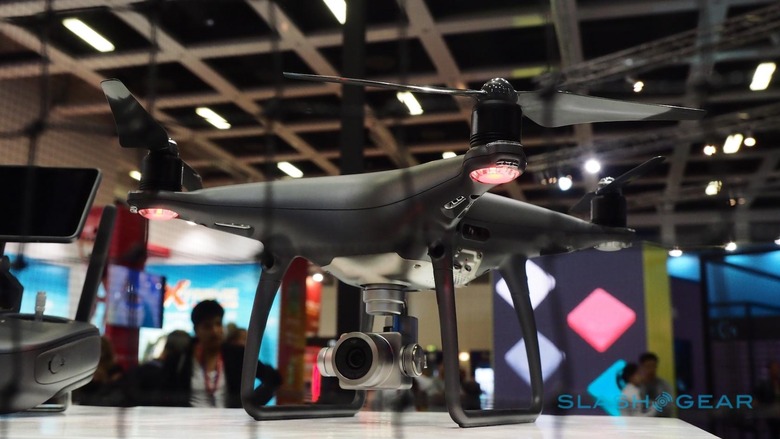 If, however, you're considering a DJI drone for its use in professional photography, you might want to have a look at the Phantom 4 Pro Obsidian. There isn't a ton that's changing with this Phantom 4 Pro refresh, but fans of the original will probably like its new look. The drone is outfitted in an matte Obsidian color shell that offers a magnesium, electroplated, and anti-fingerprint coating for the gimbal. Of course, the Phantom 4 Pro's 4K camera with a 1-inch CMOS sensor is still present, making this a good choice for pro photographers.
Finally, we come to the new "Sphere" mode for the DJI Spark camera, which allows its users to shoot panoramic photos with a fisheye lens effect. Those photos can, in turn, be shared to various social networks through the DJI GO 4 mobile app. Though this feature isn't live just yet in the DJI GO 4 app or the Spark's firmware, it will arriving shortly for both.
DJI has both of these drones on hand, and we got to spend a little time checking them out in person. If you're at IFA this week, you can stop DJI's booth to have a look for yourself. For everyone else, both the Mavic Pro Platinum and the Phantom 4 Pro Obsidian are available for pre-order from DJI's website at $1,099 and $1,499 respectively. Both drones will be releasing next month, though there isn't a specific release date just yet.