SlashGear Week in Review - Week 51 2008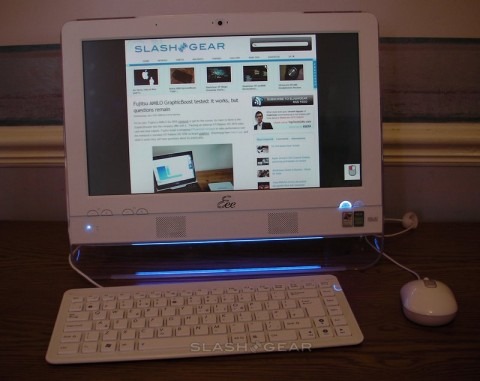 Review of the week was ASUS' Eee Top ET1602 touchscreen nettop, which proved itself quite capable of taking on any doubts over an Atom-based PC and throwing them out.  It's certainly left us excited about next-year's models, which are meant to have bigger displays and improved media capabilities.  Meanwhile we're still playing with Nokia's 5800 XpressMusic Tube; check out our first impressions.
Apple carved out its usual little niche of news and rumor this week, starting with a system update (1056) then surprising everyone with confirmation that Steve Jobs wouldn't be presenting at the next MacWorld and, from the year after that, neither would Apple at all.  Still, that hasn't stopped the rumors as to what they might be announcing: a $499 budget Mac mini is one suggestion, together with the perpetual talk of a netbook.  SlashGear will be at MacWorld, live-blogging the keynote announcement, to bring you all the details as they happen. 
Less impressive was the MacBook trackpad driver update, intended to fix stability issues on Windows but falling pretty flat.  As for the iPhone 3G, it and its iPod touch PMP cousin are getting a new Metal Gear Solid game (but don't get too excited, it's really just a simple point-&-shoot) and the Dev Team are promising a 3G unlock by the end of the year.  Future graphics capabilities for the devices were also questioned this week, as Apple bought up 3.6-percent of mobile graphics experts Imagination.  Still, if it's the current iPhone you're after, it looks like you'll be able to pick it up from Walmart come December 28th.
Elsewhere in mobile devices, Samsung confirmed it would be launching an Android-based smartphone in Q2 2009 for Sprint and T-Mobile USA, while Sprint themselves debuted the U300 dual WiMAX and EVDO modem.  Motorola's 2009 line-up for Verizon leaked, suggesting the manufacturer may not have lost its design mojo after all, while Sling finally announced a release date – December 30th – for their BlackBerry SlingPlayer app.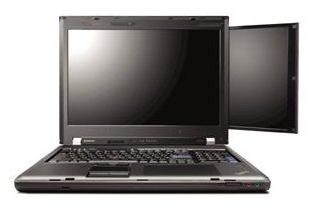 In notebooks and netbooks, there was news at both ends of the scale.  NVIDIA and Qualcomm both demonstrated their ultraportable platforms, with the latter's perhaps somewhat more ambitious, while Lenovo's massive dual-display ThinkPad W700ds graphics workstation sucked the air from the lungs of designers all over.  Meanwhile Dell's Studio XPS 13 teased with its part-leather casing (and gave hints to the MacBook Air-challenging upcoming Dell Adamo). 
Here at SlashGear, our HP Magic Giveaway found its winner, but don't despair if you weren't lucky: there's still time to enter our two new giveaways.  If you're in the market for a set of high-quality headphones, we've two of Sleek Audio's customizable SA6 in-ear earphones – one with the company's lossless wireless adapter – up for grabs.  Meanwhile, if it's hands-free Bluetooth you're looking for, how about six – that's almost $900-worth! – of Plantronics' Discovery 925 headsets?  We're accepting entries up until midnight central time on December 23rd, so act fast!