Mac Mini update at Macworld 2009 claims insider: new $499 budget model?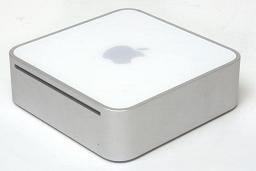 According to an internal Apple source, the company is planning to announce the expected Mac Mini update at Macworld 2009 in January.  While the source – who requested anonymity so as to keep his corporate job with the Apple – could only confirm that the new Mini was on the cards, that has prompted speculation that two versions of the entry-level desktop will be unveiled.  The first, in response to the credit crunch, will be a sub-$500 model with integrated Intel graphics, a 2.0GHz Core 2 Duo processor and a unibody-style casing.
The second model, meanwhile, will be priced at around $700, with a 2.3GHz Core 2 Duo processor and NVIDIA graphics as found in the MacBook Pro and certain MacBook models.  Both will have a Mini DisplayPort video connector, a minimum of 2GB of RAM and at least 160GB hard-drive space.  Blu-ray is still not expected, given Steve Jobs' previous dismissal of the format.
Apple have previously insisted that their "holiday line-up is set", which did little to dismiss suggestions that at least one new model would be coming early in 2009.  The Mac Mini has been the forerunner in the speculation, given its long-unchanged hardware and continued sales success.